EMPLOYEES
The success and achievement of our Group is related to our employees, both past and present, who loyally through hard work, strong leadership, honesty and respect have committed themselves to serve and dedicate their career and livelihood at UP.
We promote a working environment where there is mutual trust and respect and where everyone feels responsible for the performance and reputation of our group "No one at the top is stronger than the pyramid of people who support him/her."
Demographics of Employees
Our employees are the Groups' core assets, without which the success and stability of UP would not materialise. We are committed to diversity and have an equal employment opportunity policy. We recruit, employ and promote employees on the sole basis of the qualifications and abilities needed for the work to be performed and meritocracy is a hallmark of our Group. Whilst we actively promote the employment of women at UP, we also recognise that some work on our plantations is potentially more suitable for men due to the heavy physical nature of the tasks.
Male workers predominantly perform tasks such as harvesting fresh fruit bunches, crop collection and evacuation to the railway cages for transport to the mills, while women are assigned lighter work such as weeding, gardening and loose fruits collection. We provide crèches, playgroup classes and kindergarten at all operating sites to support our employees and their children.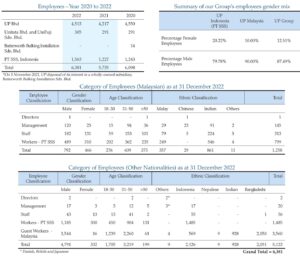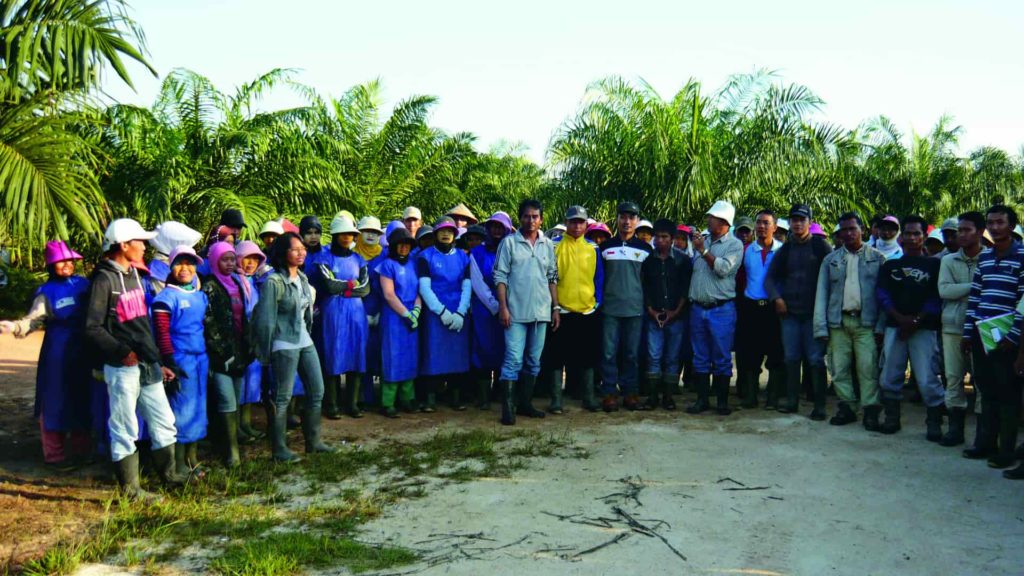 Ethical Conduct and Gender Equality
Code of Conduct and Business Ethics
A key element of UP's sustainability framework is our Code of Conduct & Business Ethics. We implement responsible and ethical business policies and practices in all aspects of our operation.
The Government in line with its anti-corruption drive has announced that S17(A) MACC Amendment Act (2018) which covers corporate liability will come into force on 1 June 2020, to comply with this new enactment, the Code of Ethics & Governance Policy was reviewed and expanded to include all associated persons as defined under the Act. The changes were made under the Business Integrity and Corruption section of this Policy as follows:
UP has a zero-tolerance to fraud, bribery, and corruption and this applies to all dealings by our directors, employees, suppliers, consultants, agents and any person associated with UP. 
UP as a responsible corporate citizen has been and shall continue to give scholarships and donations to deserving cases on the condition that this is not corruptly given as defined under Section 17 A(1) of MACC Amendment Act 2018. However, UP has a general policy of not giving political contributions to any political parties or candidates. 
UP does not prohibit the giving of meals and gifts in the course of business dealings as long as these are of reasonable value, not in cash and are not corruptly given. 
We commit to the principles of Free, Prior and Informed Consent and adhere to these principles in all our negotiations and interactions with stakeholders.
Corruption and bribery risk assessment was done and adequate procedures have been put in place to minimise the exposure to the Group. This risk like all other identified risks shall be periodically assessed and reported in the Statement On Risk Management and Internal Control.
Directors and officers have been sent for training to familiarise themselves with S17(A) MACC Amendment Act (2018). In-house anti-bribery training has been and will continue to be conducted in all operating units. Associated persons like contractors, agents, consultants, suppliers with bribery risks have been made aware and they have undertaken to comply with this Policy.
The Internal Audit Manager has been appointed as the competent person responsible for anti-corruption compliance matters and he is to report all his findings on this area to the Chairman of the Audit Committee who is an independent director. The Chairman of the Audit Committee shall after deliberation at the Audit Committee report the findings to the Board.
In addition to the above, all directors and employees who are vested with approval authorities on purchasing or enter into trades are to declare in the Annual Conflict of Interest Statement their compliance with the section on Conflict of Interest under this Policy.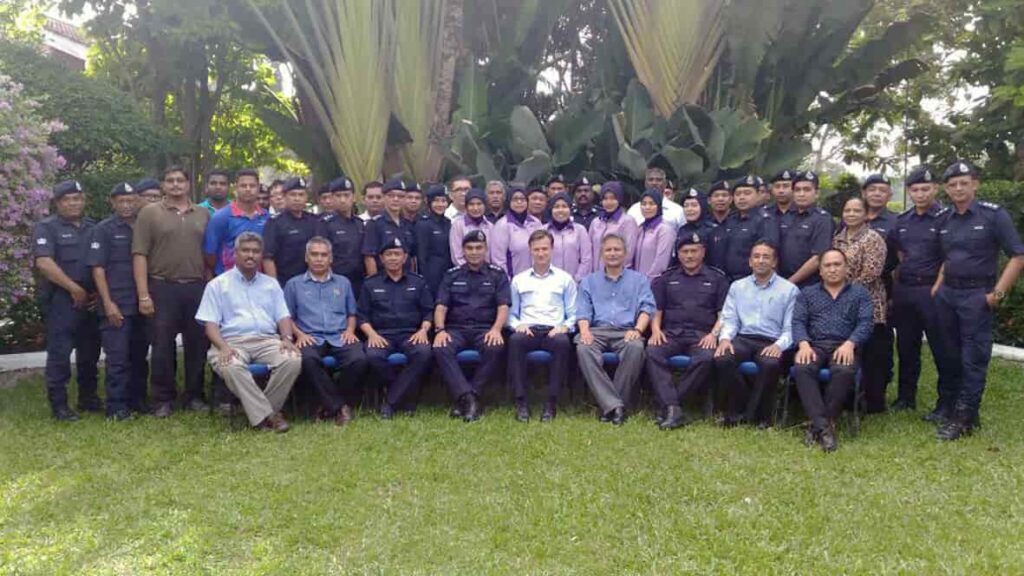 Personal Data Protection
UP has a Personal Data Protection Policy to regulate the collection, processing and usage of personal data in the ordinary course of its business. This is to ensure that personal information whether such information is collected on paper, stored in a computer database system or recorded on other materials are dealt with appropriately, and adequate security measures are accorded to such personal information under the provisions of the Personal Data Protection Act 2010.
Whistleblower Policy
We are committed to high standards of ethical, moral and legal business conduct. This policy aims to provide an avenue for employees, that they will be protected from reprisals or victimization for whistle blowing. This policy is intended to cover protection for the whistleblower when raising concerns regarding UP, such as concerns regarding:
Incorrect financial reporting
Unlawful activity
Activities that are not in line with UP's policy including the Code of Business Conduct; and
Activities, which otherwise amount to serious improper conduct
Gender Policy and Gender Committee
Our Gender Policy that is designed to protect our female employees. We have established Gender Committee who includes representatives from labour unions and management to promote female participation and advancement in the workplace, handle sexual harassment complaints and provide support for victims. When a harassment case is reported, informally or formally, the relevant committee investigates to determine if further sanctions are needed or if law enforcement action needs to be taken.
UP promotes diversity in a working environment where there is mutual trust and respect and where everyone feels responsible for the performance and reputation of our group. We will recruit, employ and promote employees on the sole basis of the qualifications and abilities needed for the work to be performed. Meritocracy is a Hallmark of our Group.
We actively promote the employment of women at UP. We recognise that some work on our plantations is potentially more suitable for men due to the heavy physical nature of the tasks. 
While male workers perform tasks including harvesting fresh fruit bunches, crop collection and evacuation to the railway cages for transport to the mills, women are assigned work including weeding, gardening and loose fruits collection. We provide crèches, playgroup classes and kindergarten at all operating sites to support our female employees and their children.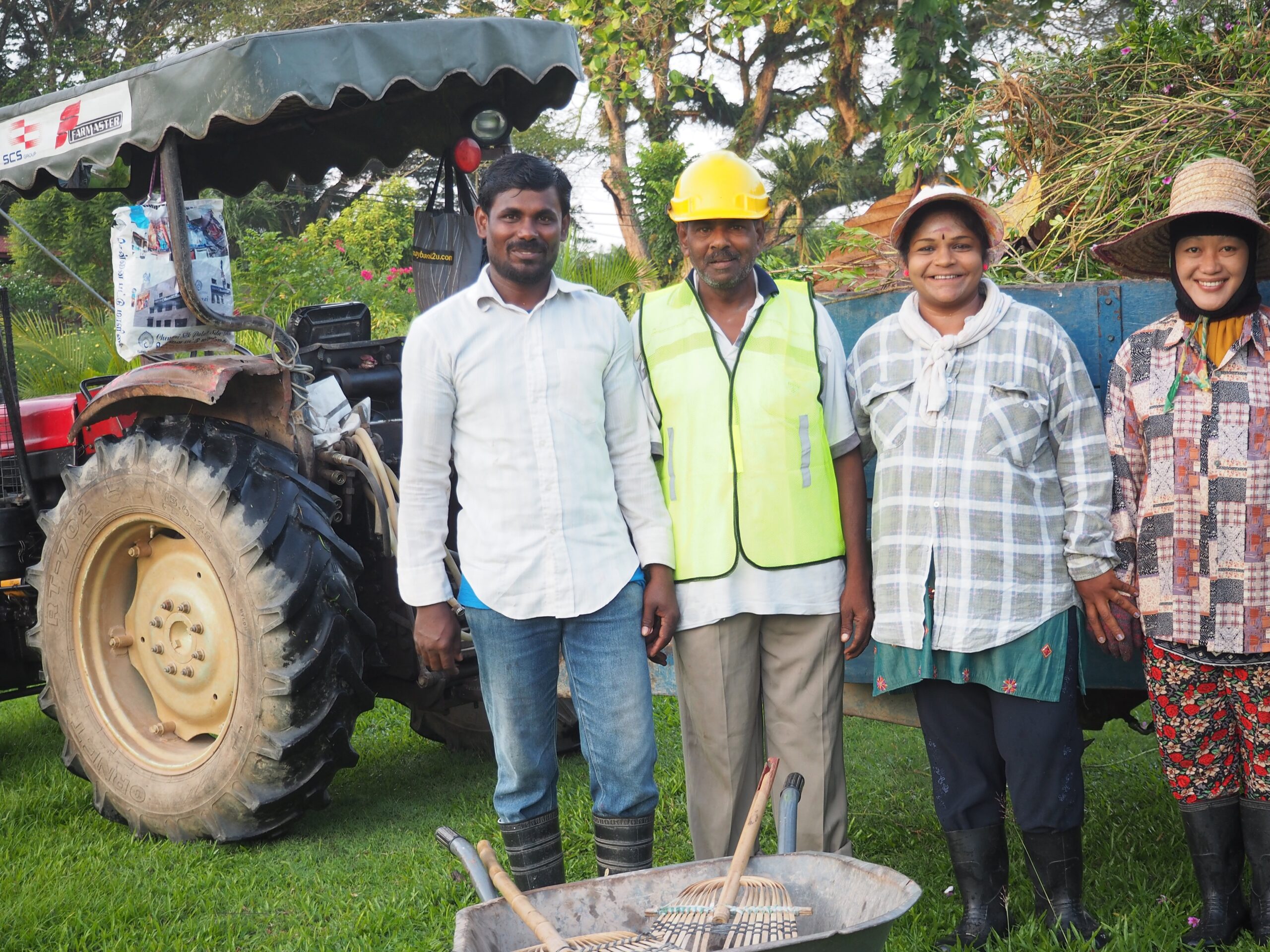 The statistics on the case related to sexual harassment reported in 2022 is shown below:
| | |
| --- | --- |
| Total incidents of sexual harassment reported | Nil |
| Corrective actions taken | Nil |
Human Rights Protection
Human resource practices which respects universal human rights, including prohibiting the use of child or forced labour in our operations. We adhere to the fundamental elements of International Labour Organization (ILO) Convention and the United Nations Declaration on Human Rights, the Rights of Indigenous Peoples and other core values as ratified by the countries in which we operate.
UN Guiding Principles on Business and Human Rights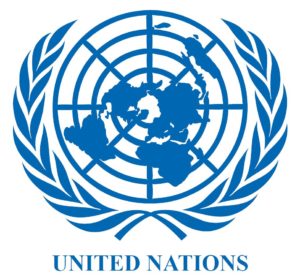 On 16 June 2011, the United Nations Human Rights Council endorsed the Guiding Principles on Business and Human Rights. In this context, UP has in place the following policies:
Human Rights Policy

Guest Workers Policy
As per our continuous improvement efforts, we are focusing on retraining (reach, teach and remind) all our employees, customers, contractors, suppliers and communities on the core values which we are fully committed to.
During the launch of The Malaysia Chapter of the UN Sustainable Development Solutions Network (UN-SDSN) in 2015, UP was mentioned as one of the sustainable development solution initiatives being undertaken in Malaysia. In the SDSN Malaysia Chapter, UP was identified as a "Business with a soul". This acknowledgement was indeed pleasing and indicated our commitment to being a leader in economic, environmental and social sustainability.
Human Rights Policy
We at United Plantations Berhad are committed to the protection and advancement of human rights including prohibiting retaliation, intimidation and harassment against Human Rights Defenders (HRD), whistleblowers, complainants and community spokespersons.
Guest Workers Management System
We consider our foreign workers as guests and they are partners in our business along with our local workers. Our guest workers are from Indonesia, Bangladesh, India, Nepal which constitutes 85% of our workforce in Malaysia, as such our challenges are to identify and understand human rights impacts on our diversified workforce within our Group.
In 2021, we have revised our Guest Workers Policy to incorporate the key elements on human rights protection which include reimbursement of statutory recruitment fees, no withholding of passports, execution of employment contracts in the source countries, no withholding of wages and no penalty for premature repatriation.
Guest Workers' Passport and Personal Documents
There shall be no withholding of passports or personal documents. All guest workers are given 2 options:
• to utilise the individual passport lockers provided by the Estate/Mill/ Dept. The individual passport lockers and keys are provided to the worker free of charge and to which they have free access at all times or
• to keep their own passports in their own possession.
Guest Workers Repatriation and Leave
With 85% of our workforce being guest workers, there is a frequent turnover of employees within our Group. We strongly promote freedom of movement which can be seen in the table below. During 2022, 382 guest workers have been repatriated upon completion of their employment tenure. Another 612 guest workers went back on leave to their respective home countries of which 508 have returned.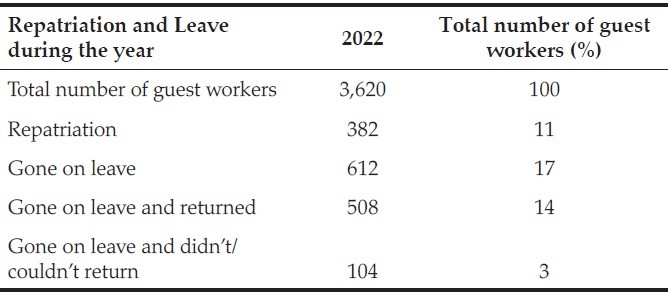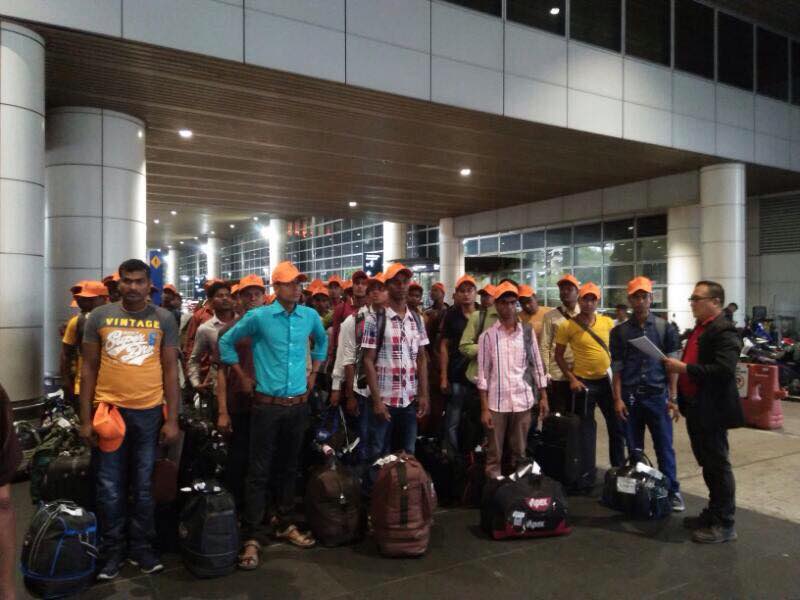 Minimizing the Financial Burden for Guest Workers
We are committed to ensuring that exploitation of our guest workers has no place in our business operations. We conduct assessments, interviews and spot checks to identify gaps and potential risks within our operations and develop mitigation plans and provide remedial actions.
Our guest workers are from Indonesia, Bangladesh, India, Nepal which constitutes 85% of our workforce in Malaysia, as such our challenges are to identify and understand human rights impacts on our diversified workforce within our Group. From our assessments, we prioritise our implementation plans and focus on the risks to the vulnerable groups. We identified that recruitment practices relating to guest workers may be vulnerable to exploitation at the source country.
Recruitment Practices
We recruit guest workers directly through the appropriate government approved channels as below: 
Indonesians- Indonesian Embassy –FWCMS-KDN 

Indians-E-Migrate System –FWCMS-KDN

Nepalese –Nepal High Commission –FWCMS-KDN 

Bangladeshis – Awaiting new recruitment policy by Malaysian Government 
FWCMS – Foreign Workers Centralised Management Services by Government of Malaysia
KDN- Kementerian Dalam Negeri/ Ministry of Home Affairs of Malaysia
e-Migrate system by the Government of India 
We do not charge any recruitment fees and to reduce the financial burden on our guest workers. 
In view of the COVID-19 pandemic outbreak, the Malaysian Government has frozen all recruitment avenues for guest workers as a precaution against imported cases of COVID-19.  We are waiting for the new recruitment policy by the Malaysian Government. Upon its release, we plan to establish call centres in the respective source countries which will act as a bridge between the workers from villages to the main accredited recruiting agents in order to disseminate the recruitment process, job scope at the Plantations and conduct pre-departure briefings. It will also minimize the risks of sub-recruiting agents charging additional recruitment costs on the guest workers.
Guest Workers' Verification by HRSS Department
The HRSS Team verifies each and every guest worker on arrival to ascertain the recruitment supply chain and expenses from respective source countries until the arrival in Malaysia.
Appropriate translators are engaged on a need basis during the interviews. This exercise is done to add credence for responsible sourcing within our supply chain.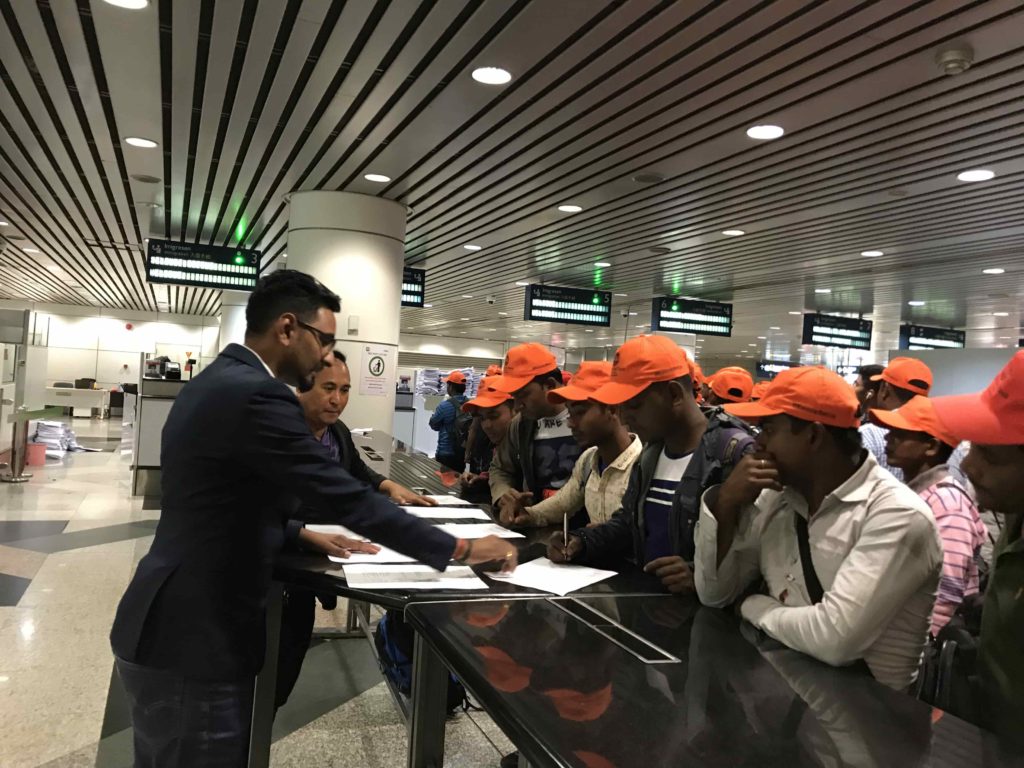 Fair Wages and Employee's Benefits
The average monthly earnings of our workers in Malaysia amounts to RM2,698 which includes productivity incentives and overtime. This is higher than the minimum monthly wage of RM1,500 rate set  by the Malaysian Government from 1 May 2022. We practice gender equality policy on wages payment and remuneration for all our employees.
For our Indonesian operations, the average monthly earnings of the permanent workers amounts to IDR3,743,662 which includes productivity incentives and overtime. The minimum wage set by the Indonesian Government in 2022 was IDR3,077,218.
The average earnings per worker per month are reflected in the table below.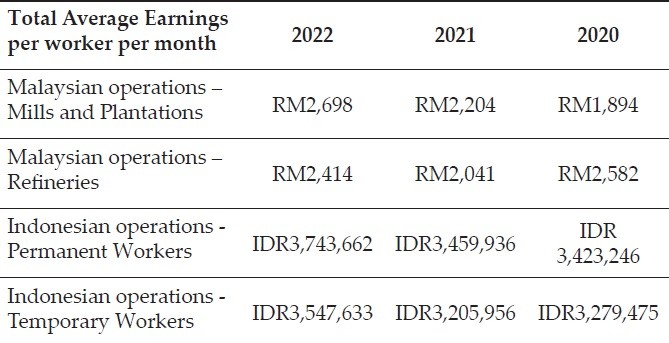 In our Malaysian operations, we do not have any temporary workers. However, in our Indonesian operations, during peak crop season (2-3months in a year), temporary workers are engaged which constitutes to around 10-12% of the total workforce (≈140 temporary workers out of total ≈1200 workforce) as of December 2021. The seasonal temporary workers are offered employment with similar wages as permanent employees, appropriate insurance coverage and medical facilities.
We, at UP, are committed to pay at least minimum wages for workers who achieved full attendance and the similar commitment applies to all direct and indirect sourcing.
| | | |
| --- | --- | --- |
| | Male | Female |
| Malaysian operations | 100% | 100% |
| Indonesian operations | 100% | 100% |
Remark: The earnings for both male and female workers are calculated in a similar manner based on the working days or Productivity Linked Wages System (PLWS). We adhere to the equal treatment practices in line with our Human Rights Policy.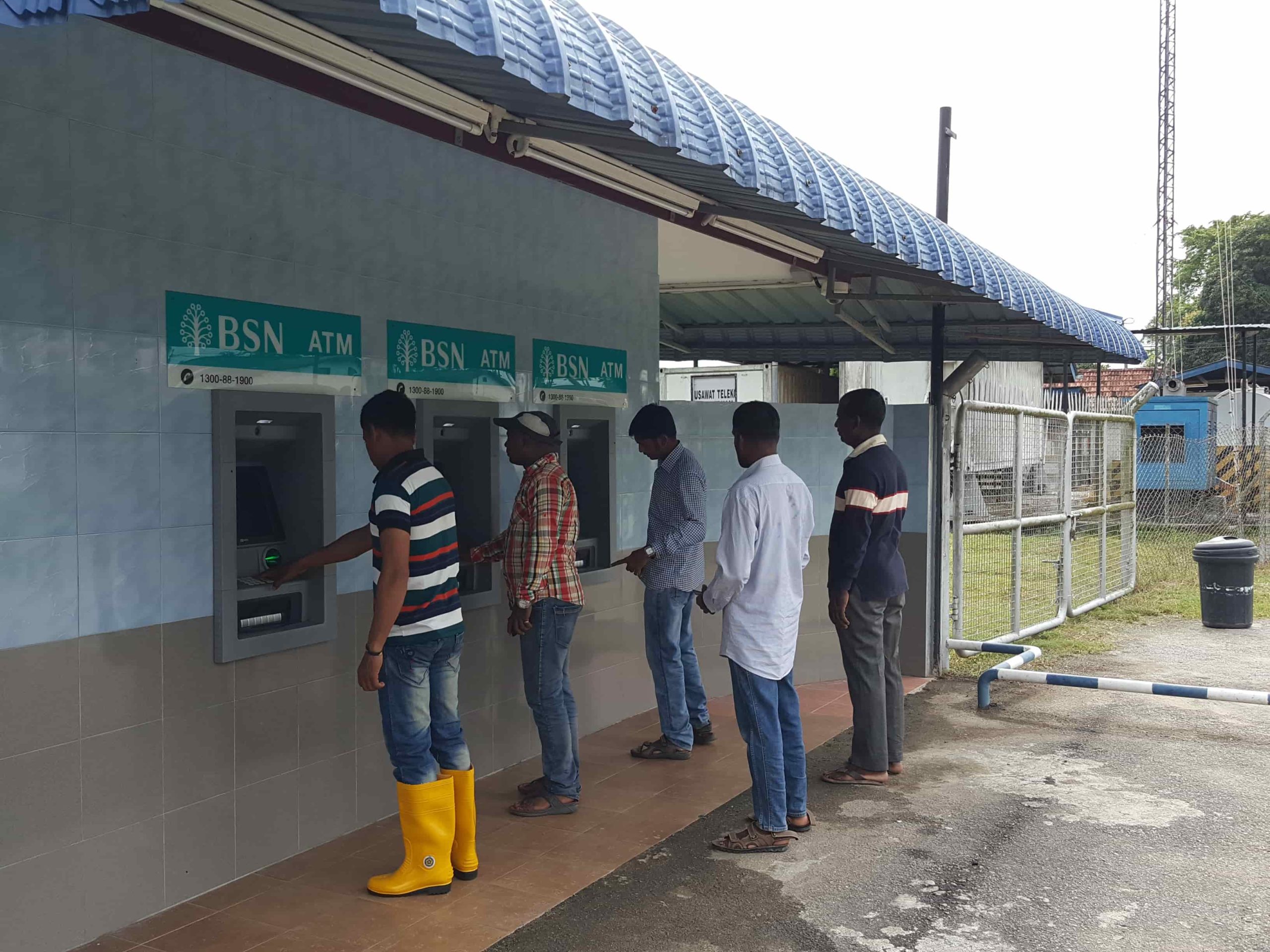 Freedom to form a Union
Employees and workers have the rights to form and become members of labour unions. Through unions, workers have the right to carry out collective bargaining as permitted under Malaysia and Indonesia laws.

Minimum Notice Periods Regarding Operational Changes
United Plantations Berhad is a member of MAPA (Malayan Agricultural Producers Association) which has collective agreements with NUPW (National Union of Plantations Workers) and the All Malayan Estates Staff Union (AMESU) Employees and workers have the rights to form and become members of labour unions. Through unions, workers have the right to carry out collective bargaining as permitted under Malaysia and Indonesia laws.
The Company also engages with the Food Industry Employees Union for refinery workers. The collective agreements are renewed every three (3) years where either party may serve on the other three (3) months' written notice to negotiate on new terms and conditions of employment and other related matters but no such notice shall be served earlier.
The timely and meaningful collective bargaining allows the affected parties to understand the impacts of the changes. It also gives an opportunity for both parties to work collectively to avoid or mitigate negative impacts as much as possible. Consultative practices that result in good industrial relations help to provide positive working environments, reduce turnovers and minimize operational disruptions.
Ethical Recruitment Practices
In light of this, it has become evident that the fees migrant workers pay to unscrupulous middlemen to secure a job abroad can be way in excess of the statutory and legally permissible recruitment fees. In combination with today's improved understanding of forced labour risks and indicators, we agree to the growing consensus that more needs to be done to safeguard migrant workers from potentially becoming victims of debt bondage.
In this connection, we have conducted an internal assessment and interviews of our guest workers, and extensively deliberated on various guidelines and studies on migrant worker recruitment and risks related to forced labour by the ILO, The United Nations, The International Organization for Migration (IOM), The Responsible Business Alliance and other relevant organizations. We have also engaged and held discussions with numerous stakeholders and experts from all over the world. This investigation was completed in early January, 2022, and has indeed been a learning experience.
In the absence of a widely accepted multi-stakeholder framework to address the new findings and risks, through close collaboration with Verité and key customers, we have therefore decided to proactively incorporate ethical recruitment and employer pay principles in our updated Guest Worker Policy, effective 31st December 2021.
With this, we commit to minimize risks of exploitation and debt bondage thereby ensuring that our guest workers are recruited fairly and ethically, and that all reasonable and legitimate costs incurred by the worker during our recruitment processes are covered by UP.
We are also in the midst of finalising a remediation and compensation plan in acknowledgement of the findings from our recently finalised investigation, suggesting that past practices were not sufficient given what we know today. This will help provide remediation to our guest workers for the unscrupulous procedures many of them have been exposed to in their respective home countries during the recruitment process.
With this in mind, we have tried to identify a repayment plan that is reasonable, fair and practical, and with this we acknowledge that appropriate repayment of past recruitment practices plays an important role towards establishing sound policies going forward.
On top of this, we continue to work with Verité to diligently strengthen our recruitment procedures and protocols even further, which includes taking immediate action against any actors in our supply chain who are found to be in violation of our policies.
Finally, whilst waiting for the Malaysian Government to re-open the recruitment avenues for guest workers and release their updated recruitment procedures and MOUs with respective source countries, we have established an in-house toll-free call centre to act as a bridge between the workers from villages to the main accredited recruiting agents. This is to address the fact that a big part of the problem often lies here, with unknown middlemen in the rural villages trying to charge exorbitant fees to migrant workers in exchange for a job.
The call centre, which is manned by people who speak the local languages, will clarify the overall recruitment process, do's and don'ts for the interested workers, as well as the job scope at the plantation. Although it is still early days, we are already hearing positive feedback from prospective guest workers who are made aware of their rights, entitlements and watch-outs upfront, through clear communication and expectation setting.
Something which also fosters the development of inhouse learning and potentially could improve the public knowledge base on international labour migration and thereby help promote effective and efficient recruitment policies.
At the end of the day, addressing forced labour and recruitment risks is also about recognising and tackling the systemic issues that enable abuses, and appropriate government legislation and effective enforcement is a vital part of this common objective of reducing the risk of labour exploitation.
In the spirit of shared responsibility, we have proactively approached and updated our key customers on all the above and held several meetings to discuss our views and commitments, and to highlight the importance of participating in minimizing risks of forced labour. The forced labour issue is a challenge that demands action by actors across the supply chain, and it is our firm belief that ethical recruitment and investments in risk mitigating tools is the only right way forward, which most importantly will benefit our guest workers, but also UP and our customers all over the world.
Decent Living Wage (DLW)
The RSPO Secretariat is in the midst of commissioning a study to establish a benchmark of Decent Living Wage (DLW) for the palm oil producing countries where the members operate. In 2019, UP had collaborated with several large palm oil growers and Monash University in conducting a fair and decent wage assessment.
We are adhering to the payment of prevailing wage as per RSPO Prevailing Wage Assessment Guidelines for all categories of workers in our Malaysian and Indonesian operations. Our commitment is that all workers are paid a DLW applies to all direct and indirect suppliers where the suppliers shall calculate a site-specific living wage as per RSPO Prevailing Wage Assessment Guideline in accordance with Global Living Wage Coalition (GLWC). We evaluate the commitment from our suppliers annually via the supplier's self-assessment questionnaire.
Grievance Redressal Procedure
Internal Stakeholders
Recognising the value and importance of communication and consultation in clearing up misunderstanding/conflicts/grievances or raising any issues with United Plantations Berhad, the following procedure is adopted, in an effective, timely and appropriate manner that is open and transparent to any internal stakeholders.
Step I
Within four (4) working days of a grievance arising, the employee concerned shall raise the grievance with supervisory staff to whom the employee is responsible and shall be given the opportunity to be accompanied by not more than two members of the Union Committee/Guest Workers' Welfare Committee/Employee himself.
Step II
If the matter is still not settled within a further five (5) working days, following representations made under Step I above, the appropriate Union Committee shall make formal representation to the estate in writing. On receipt of Union Committee's letter, the estate will, without delay, offer arrangement for a meeting between the executive staff to whom the employee is responsible and/or an accredited official of the estate and Union Committee which will be attended by not more than two Union Committee's representatives. Such a meeting shall be held within seven (7) working days of receipt of the Union Committee's letter/Guest Workers' Welfare Committee/Employee himself.
Step III
If the matter remains unsettled, the grievance shall then be discussed between the Manager and/or his accredited officials and Union Committee representatives, Guest worker's, Welfare Committee/Employee himself within a further period of seven (7) working days.
Step IV
If the matter still remains unsettled, it shall then be dealt with under the provisions of the Industrial Relations Act, 1967 or the Employment Act, 1955.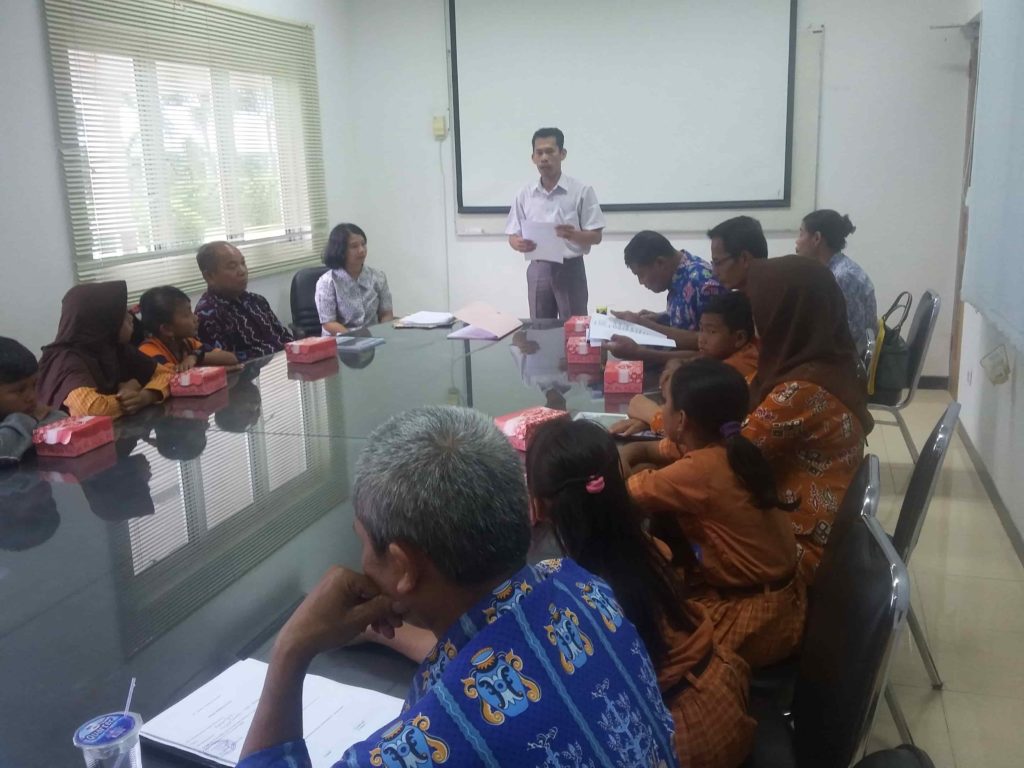 Sexual Harassment
Any grievance related to sexual harassment or violence cases shall adhere to the redressal procedure as follows: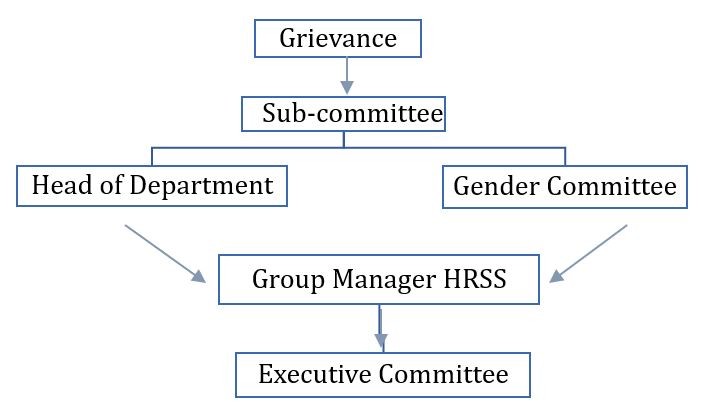 Any worker who has grievance related to sexual harassment or violence nature can obtain the complaint form from one of the sub-committee members in respective Estates/Departments and either complete it herself or request the assistance of the sub-committee member to fill it up.
The complaint form is to be submitted to the respective Head of Department and copied to the Gender Committee. Appropriate action should be initiated by the Head of Department. If the issue is not resolved in two (2) weeks from the date of complaint or if the victim is not satisfied with the way the issue is dealt with at the department level, the Gender Committee will bring this case up to the Group Manager Human Resources, Sustainability and Safety (HRSS). The Group Manager HRSS  has been given the mandate by the Chief Executive Director to address all unresolved issues pertaining to sexual harassment and violence. If and only if the issues are unable to be resolved by the Group Manager HRSS, the case will be brought forward to the Executive Committee for the top management's discussion and decision.
Social Care and Workers' Welfare
Our commitment towards providing quality housing and social amenities and to maintain the highest possible welfare standards for the families of our workforce.
United Plantations is forward-looking and proactive in Corporate Social Responsibility, providing excellent amenities and emoluments well above the minimum statutory requirements prescribed by the various Acts and Regulations of the nation, governing the plantation industry.
Social Commitments
UP is committed towards providing and improving social amenities remains very much a hallmark within our Group. Continuous improvements were made during 2022 to provide our workforce with the best possible facilities which are significantly above the latest amendments to the Employees' Minimum Standards of Housing, Accommodations and Amenities Act 1990.
For babies and young children UP continues to provide and maintain crèches for personalised child care thereby ensuring that employees are comfortable about their children while at work.
Today, our Group has 9 Primary Schools and 7 Kindergartens which are maintained by the Company, providing education for more than 500 children ranging from age of 5 to 12 years. Bus subsidies for school children above the age of 12 years old are also provided for.
Places of worship for our employees, Group Hospitals & Clinics and an Old Folks' Home to care for the aged and the homeless as well as a fully operational Danish Bakery are also a part of UP's care and commitment towards the wellbeing of its employees.
In addition, 22 scholarships were granted to children of our employees during 2022  thereby enabling these students to pursue their tertiary studies.
Annual Benevolent Payments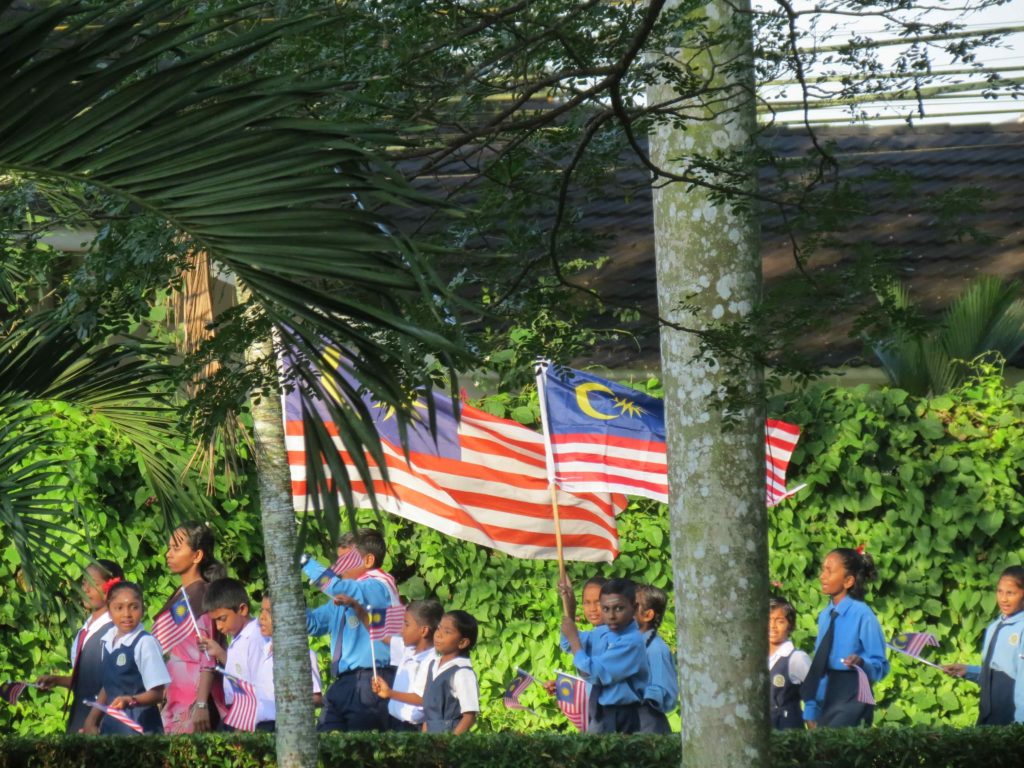 Annual benevolent payments as well other compassionate and educational payments as well as some external donations including for Covid-19 made by the Group to workers amounted to RM1,108,924 during 2021. The payments made through our various Benevolent and Educational Schemes are as follows:
UP Workers Benevolent Retirement Scheme ( established in 1985)

UP Education and Welfare (established in 1986)

UIE (M) Education and Welfare Fund (established in 1997)
The objective of the UP Workers Benevolent Retirement Scheme is to provide retirement benefits to workers who are loyal and have served the Group for 10 years and above and in addition to the workers entitlement under their respective collective agreements.
Social Commitments of the Group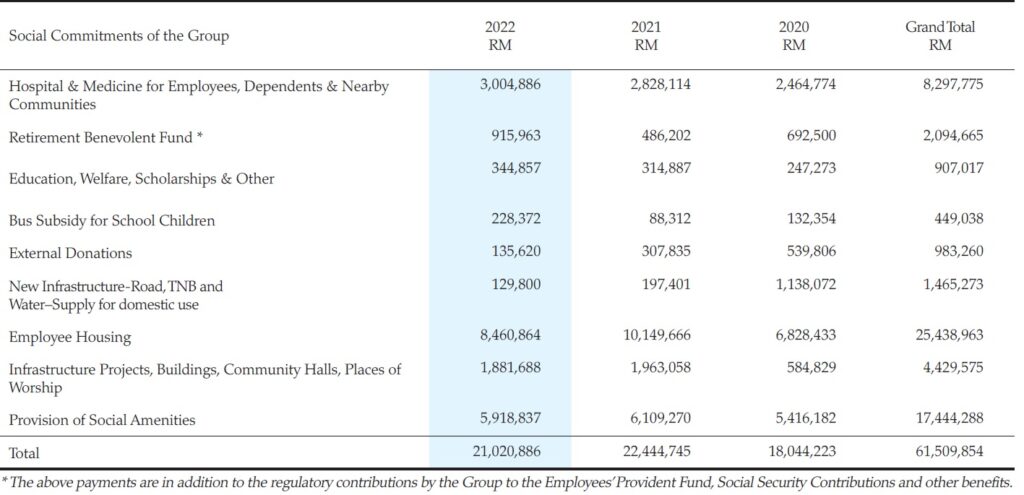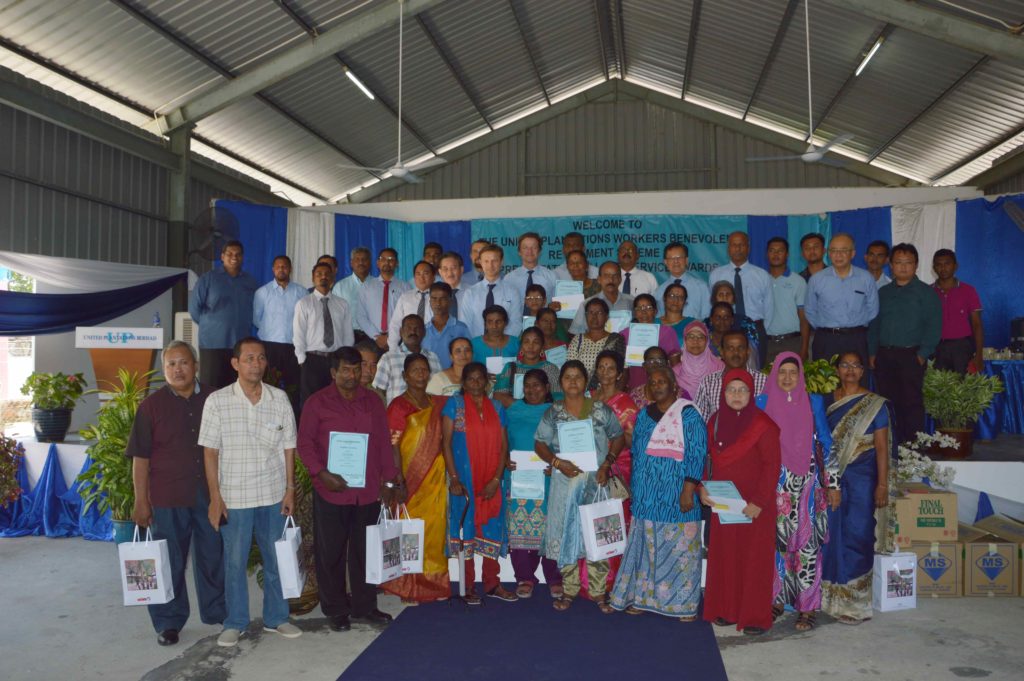 Dedicated employees being recognized and rewarded for their long service upon their retirement
Social Amenities
The Community Halls on our estates continue to be put to good use providing our employees with vastly improved facilities for special functions such as weddings, engagements and other religious ceremonies.
Upgrading of our guest workers living quarters which our Company embarked on since 2010 has progressed well and is ongoing. These guest workers terrace houses have provided the finest living facilities in our industry with a living area of 150m2 per unit encompassing 3 bedrooms, 1 kitchen, 2 bathrooms and a large hall and patio.
Sporting Activities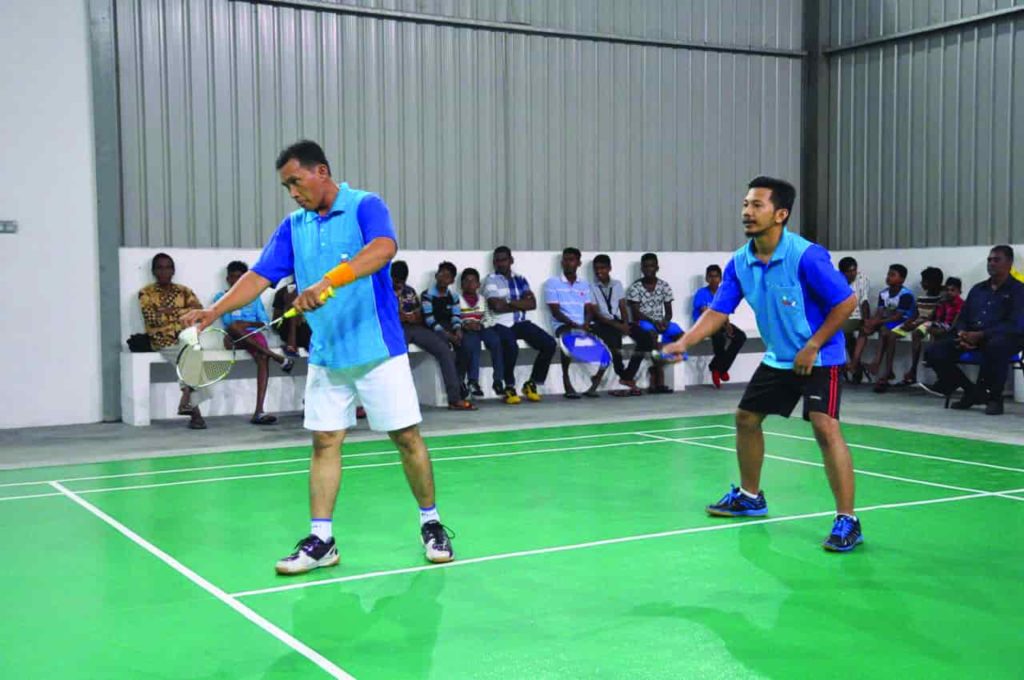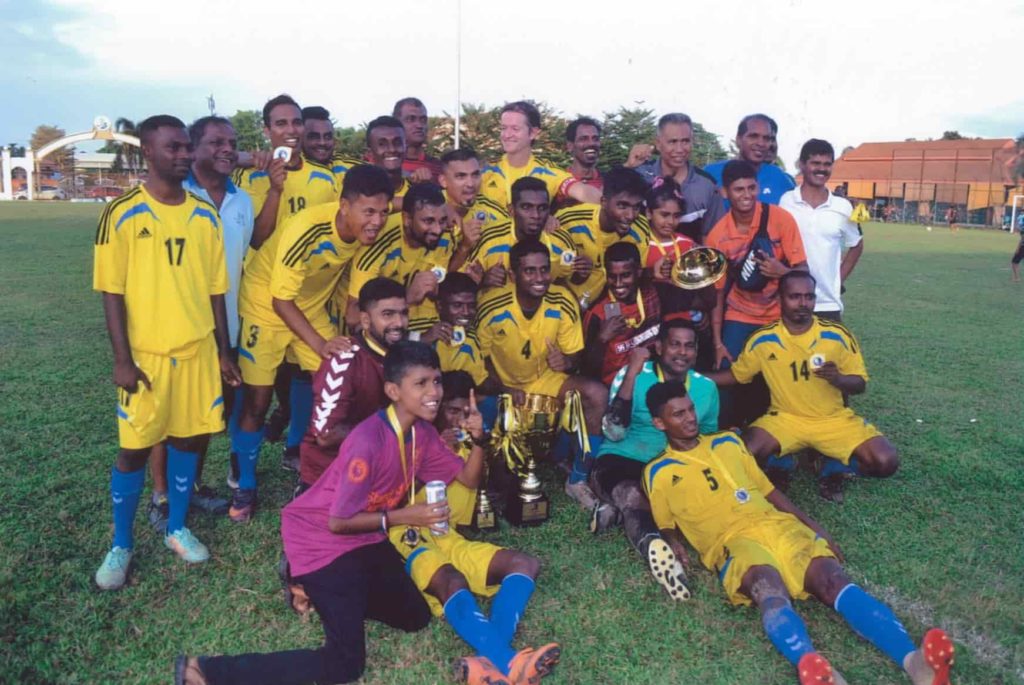 We encourage our employees to participate in sporting and social activities by providing facilities such as football fields, community halls, badminton courts, tennis court and futsal court etc. During the year several intercompany badminton and football tournaments were arranged providing fun and team work outside office hours.
In addition, annual sports days are held at selected estates to enhance friendship and community spirit through sports.
UP Football Team, Jendarata FC emerged champions in the Lower Perak District League Championship held on 12 January 2019, after a number of tough matches to the delight of supporting fans and players.
Bernam Bakery
Bernam Bakery located on Jendarata Estate UP, 160km north of Kuala Lumpur, renowned for its Danish pastries and hand-made cookies, was the brainchild of our late Tan Sri Dato' Seri B. Bek-Nielsen.
It was established in 1982, purely out of necessity, to teach the local employees how to make good wholesome bread, for the local community, who found the quality of bread they bought from various dealers to be inferior, thus a scheme was created to enable the employees of the plantation to purchase quality bread .
The bakery, which is equipped with the most modern Danish machinery, was constructed within five months. Tan Sri Dato' Seri B. Bek-Nielsen enlisted the help of his good friend, the late Robert G. Pedersen, a master baker and retired lecturer from Holstebro Bakery School in Denmark, to train our local employees on the traditional art of baking original Danish bread and cookies on a no cost basis. It was amazing to see how the bakers became proficient within 6 months, thus providing our labour force with wholesome and nutritious secret recipes of bread and cookies of excellent quality, using shortenings produced by our refinery, Unitata.
The transfer of Danish Technology in the Baking Industry, took many years of dedicated work under the watchful eyes of the master baker.
The current bakery Manager, Mr. Jayarama Reddy and his team, do not only cater for the employees and the public but also is a proud supplier of high quality bread, pastries, cakes and biscuits to the many guests who visit United Plantations as well as certain outlets throughout Malaysia.
In January 2018, Mr. Vagn Nielsen, a Master Baker and a retired lecturer from Holstebro Bakery School in Denmark was invited to Bernam Bakery to train and work together with our local bakery team to help ensure that the quality in the final product is assured and found to be consistent.
Mr. Vagn Nielsen is a former student and friend of the late Mr. Robert Pedersen and it is therefore most pleasing that he has agreed to be associated with Bernam Bakery as a visiting Bakery Adviser together with his wife Mrs. Else Nielsen going forward.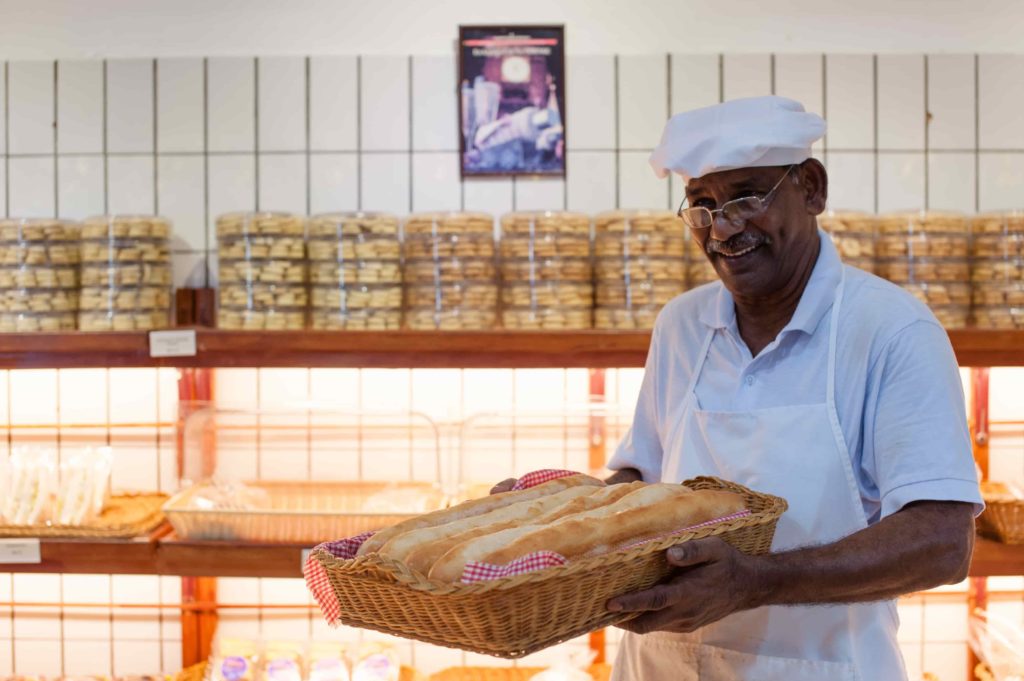 Our corporate culture is deeply embedded in our traditional values and legacy the Company's founders left behind nearly 113 years ago. The Old Folks Home was officially opened by Minister of Labour, YBhg Tan Sri V. Manikavasagam on the 17 March 1967 on Jendarata Estate and is the only one of its kind in this industry. Set in a peaceful environment, it caters for the retired and aged employees who are given free boarding, food and medical care. A full-time caregiver is also provided for the Home.
Old Folks Home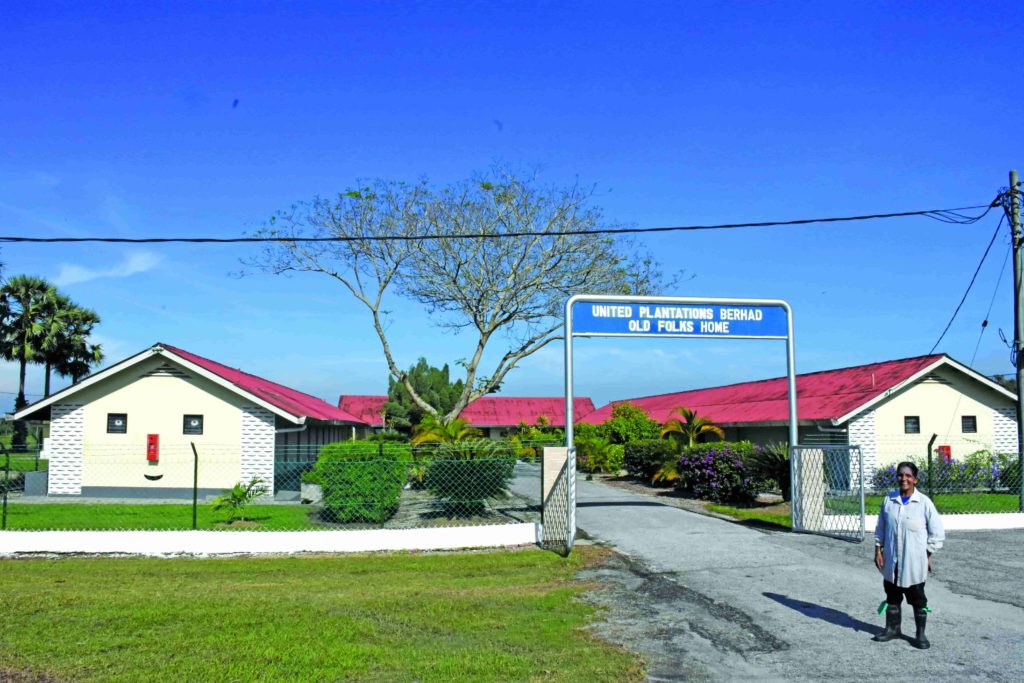 Creche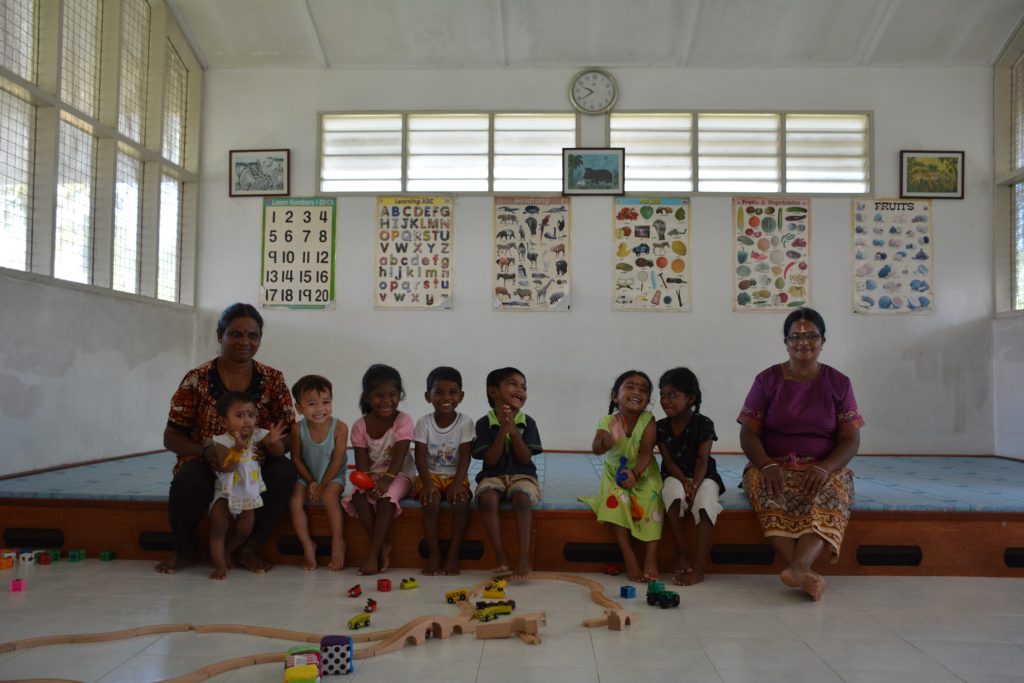 Kindergarten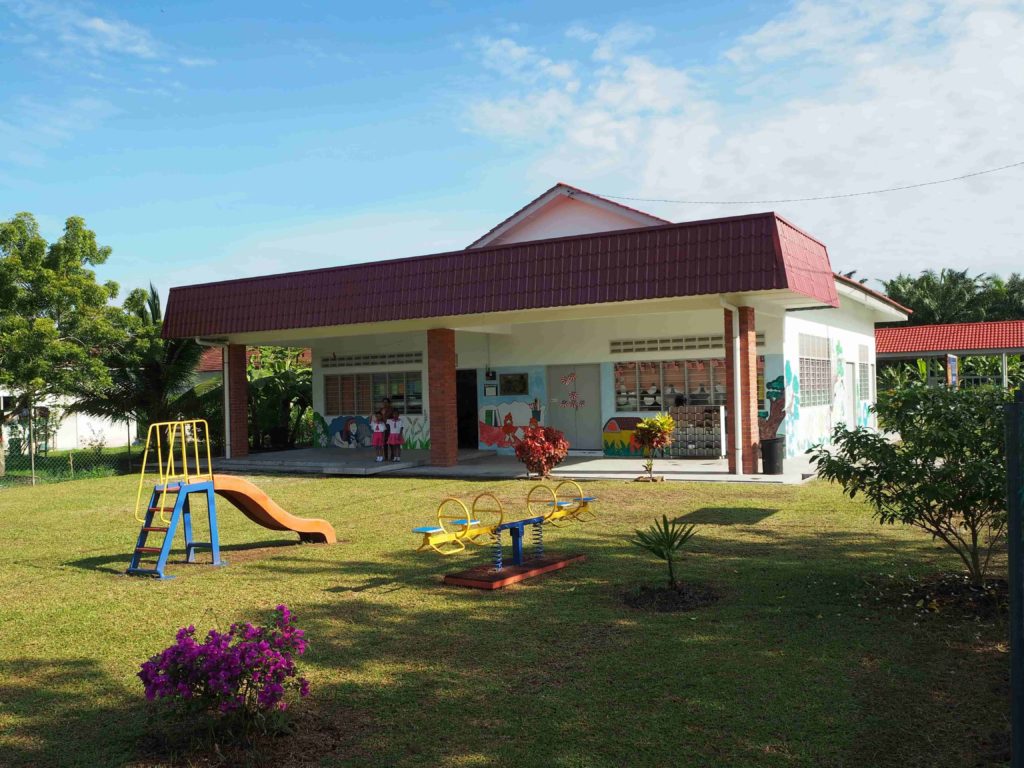 Primary School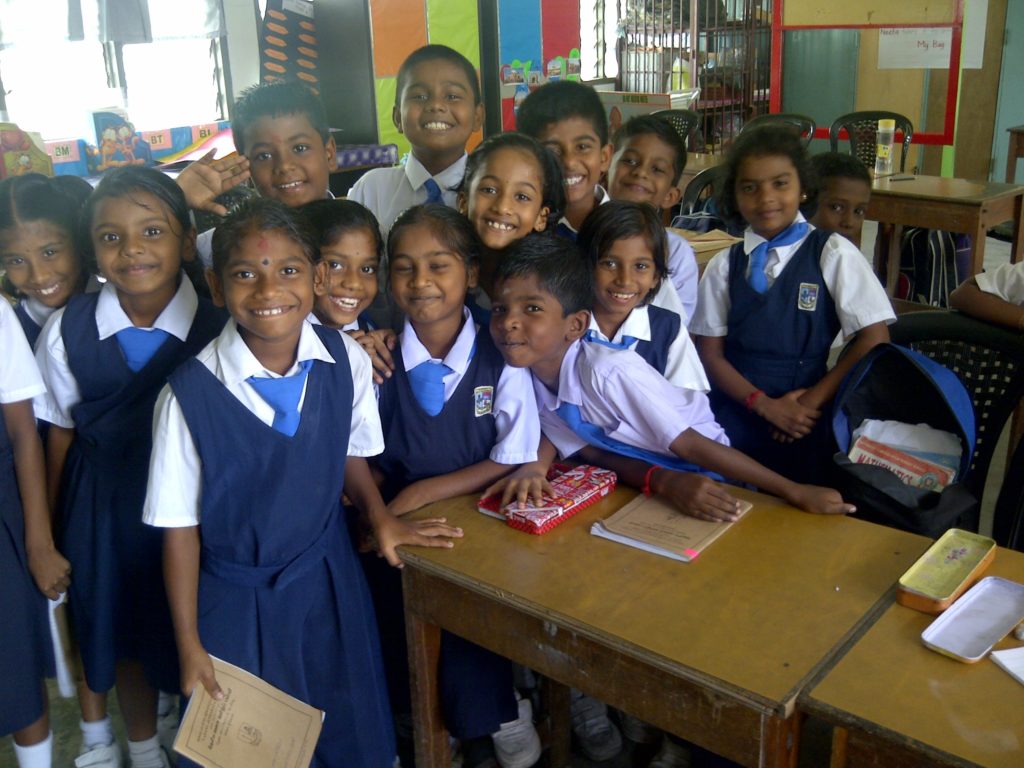 Clinic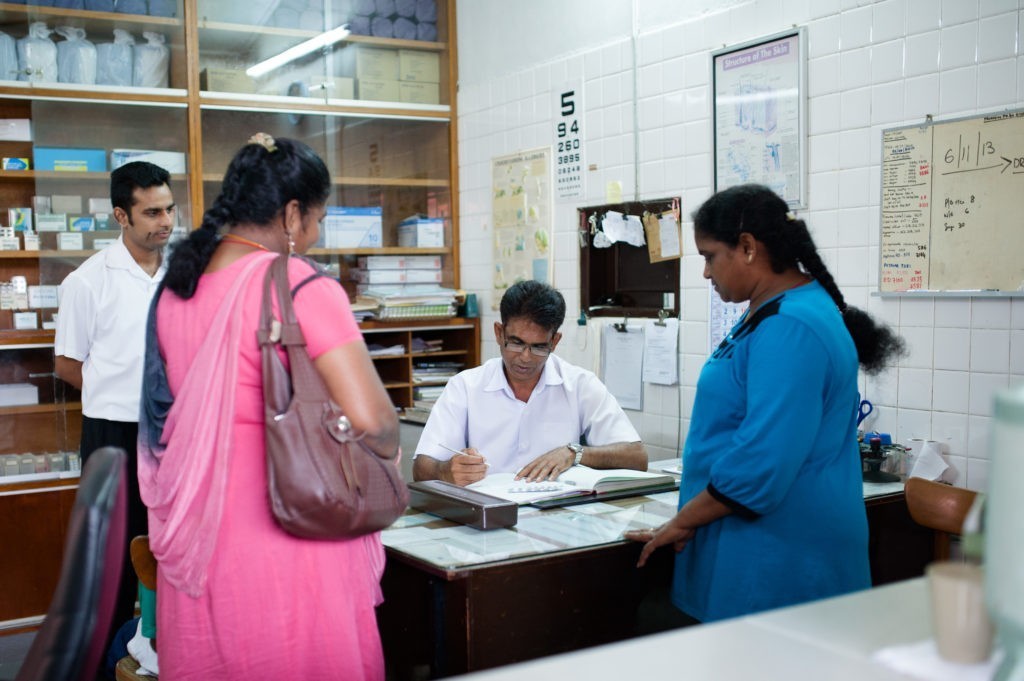 Group Hospital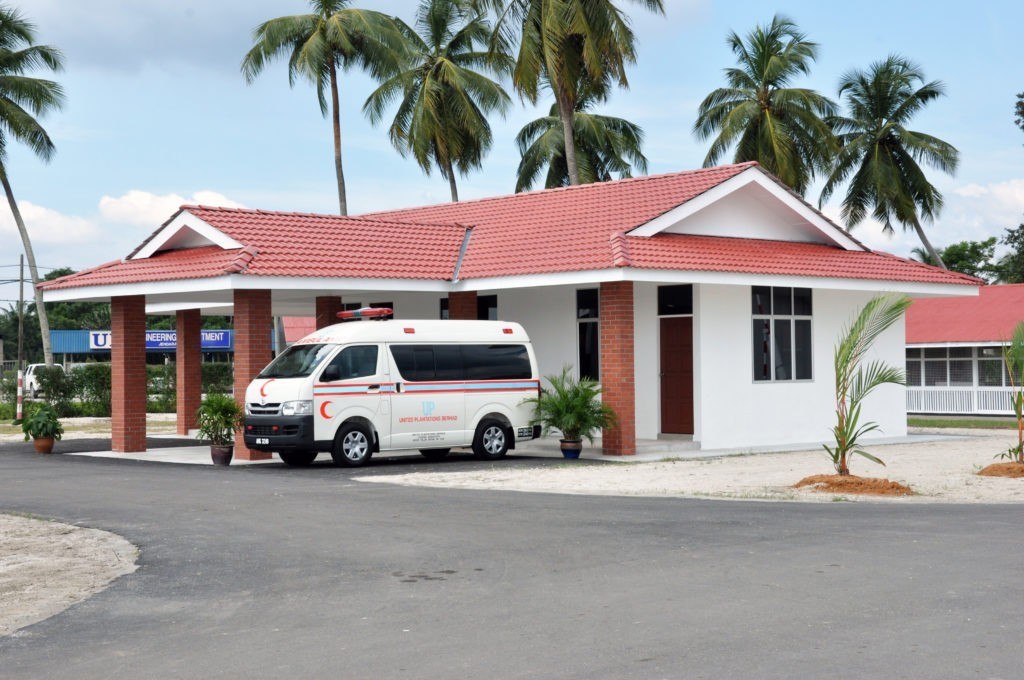 Temple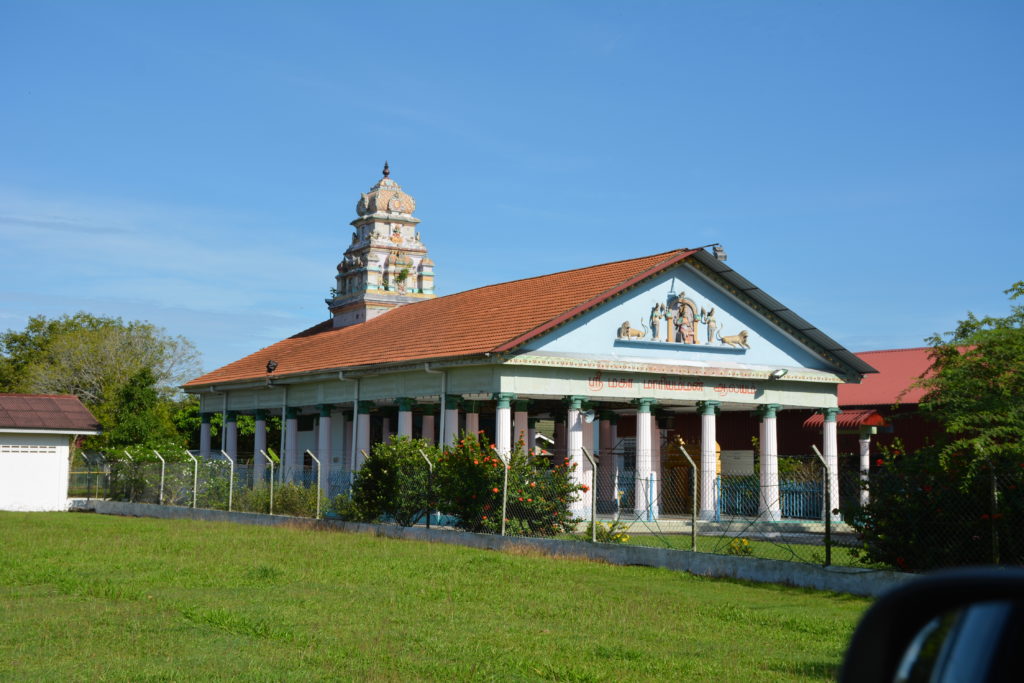 Church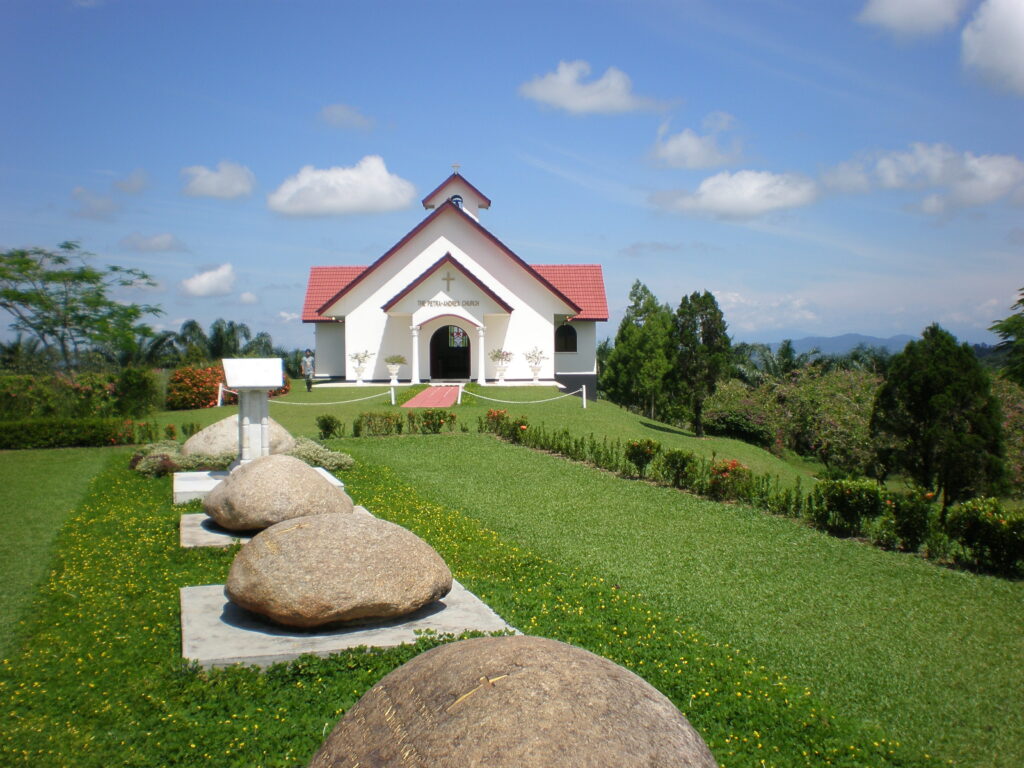 Mosque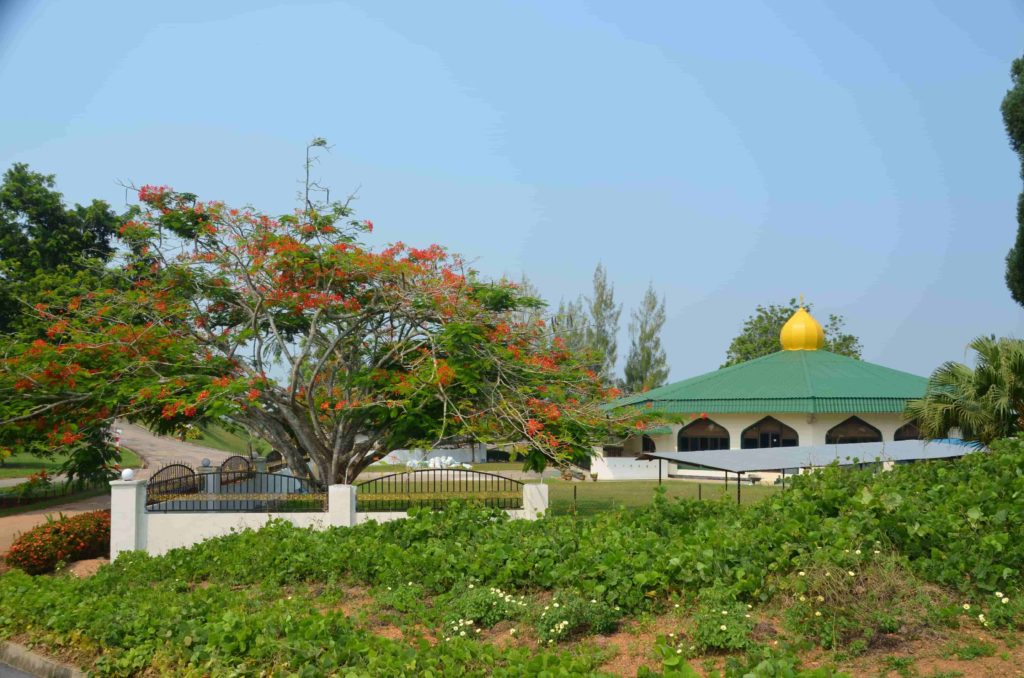 Staffs and Workers Quarter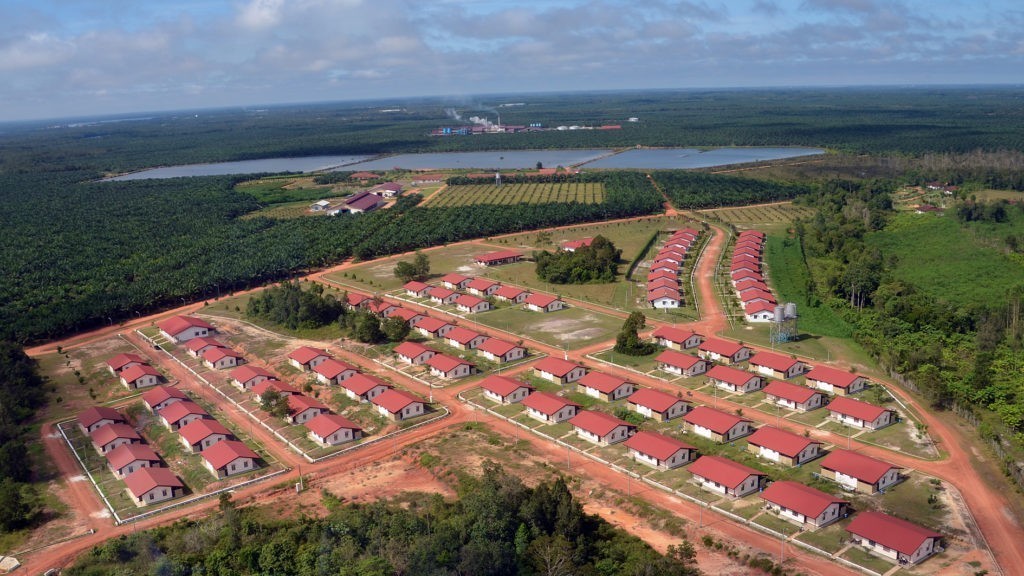 Drinking-Water Filtration System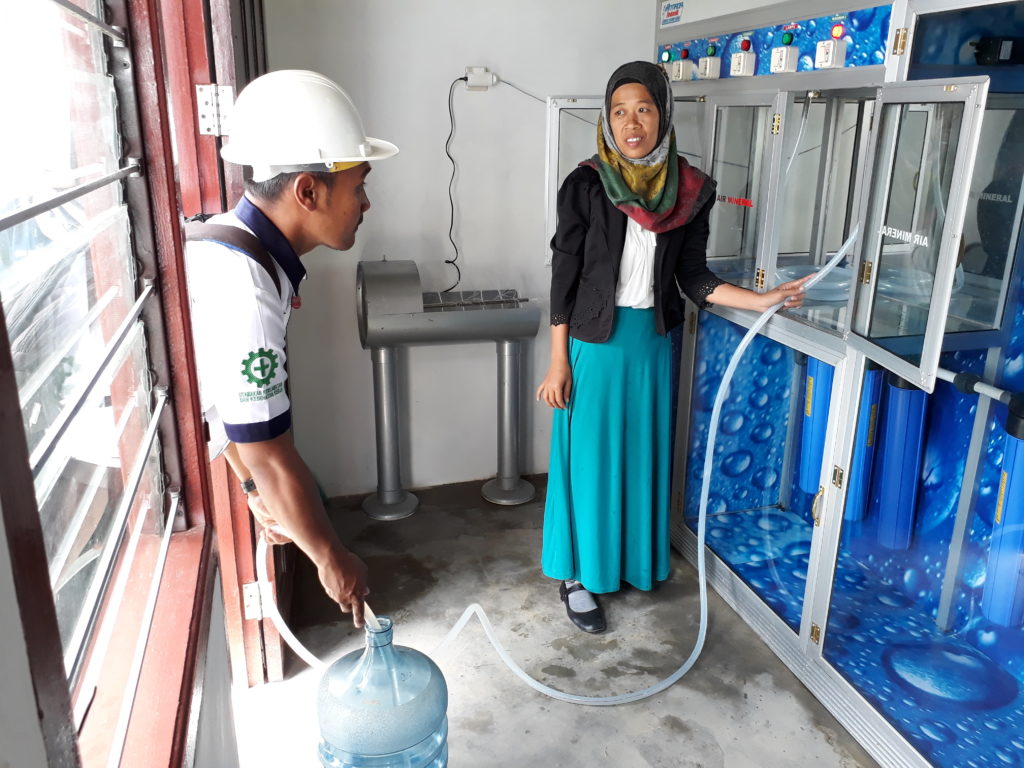 Clubhouse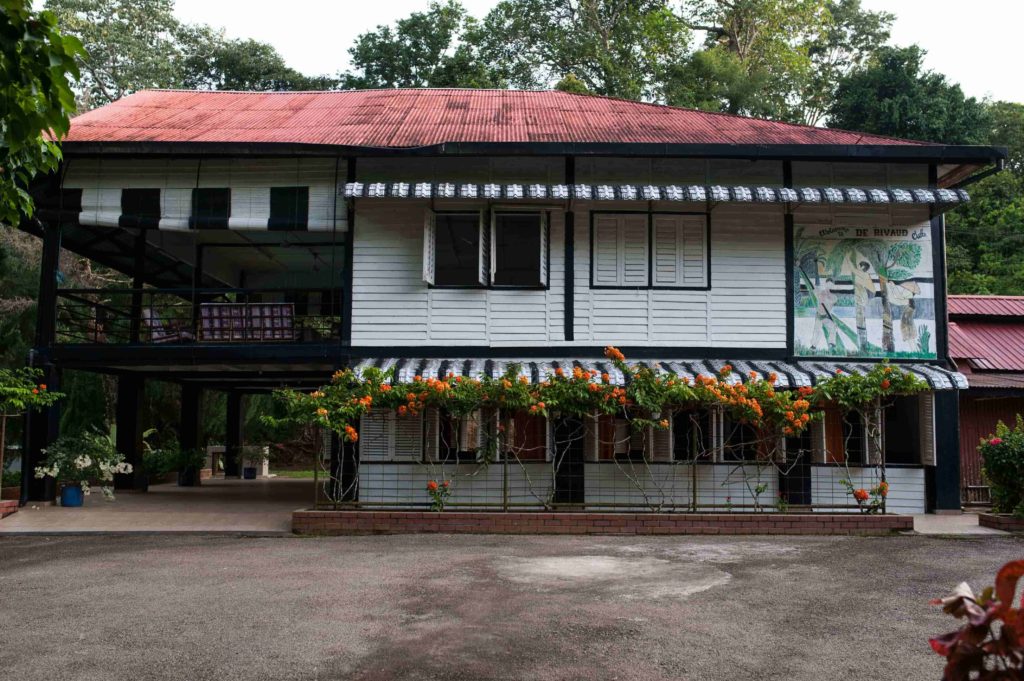 Museum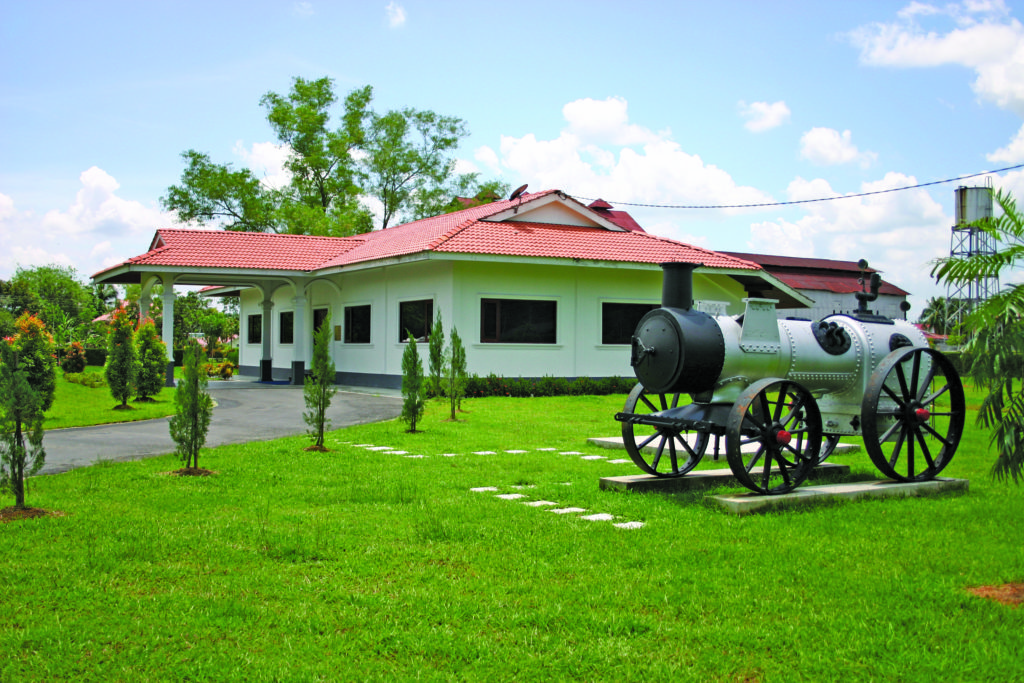 Sundry Shop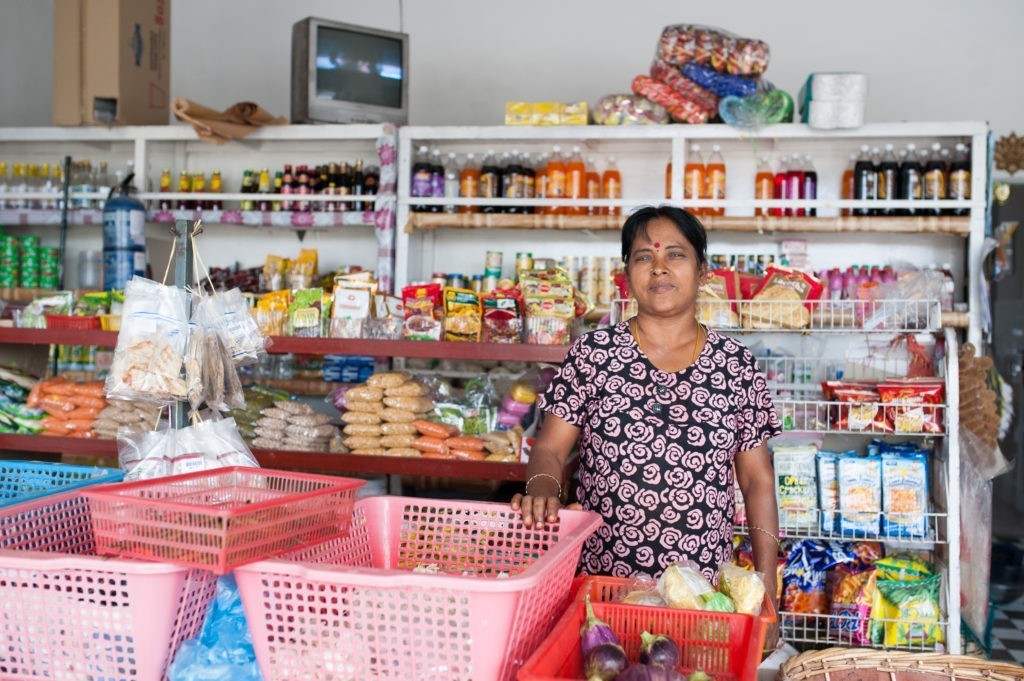 Barber Shop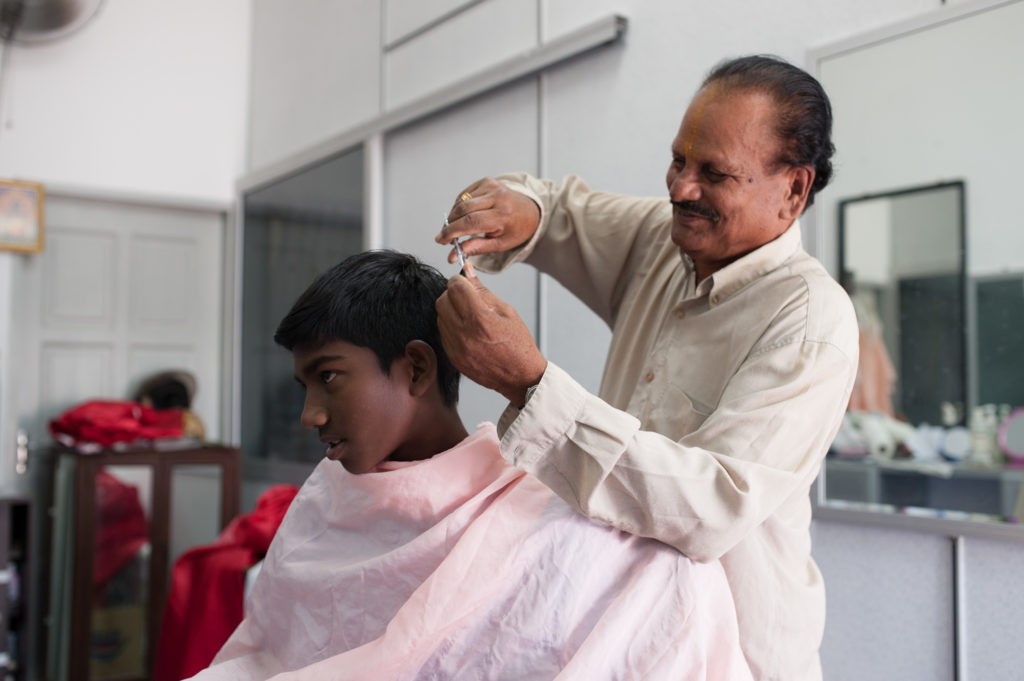 Ferry Transport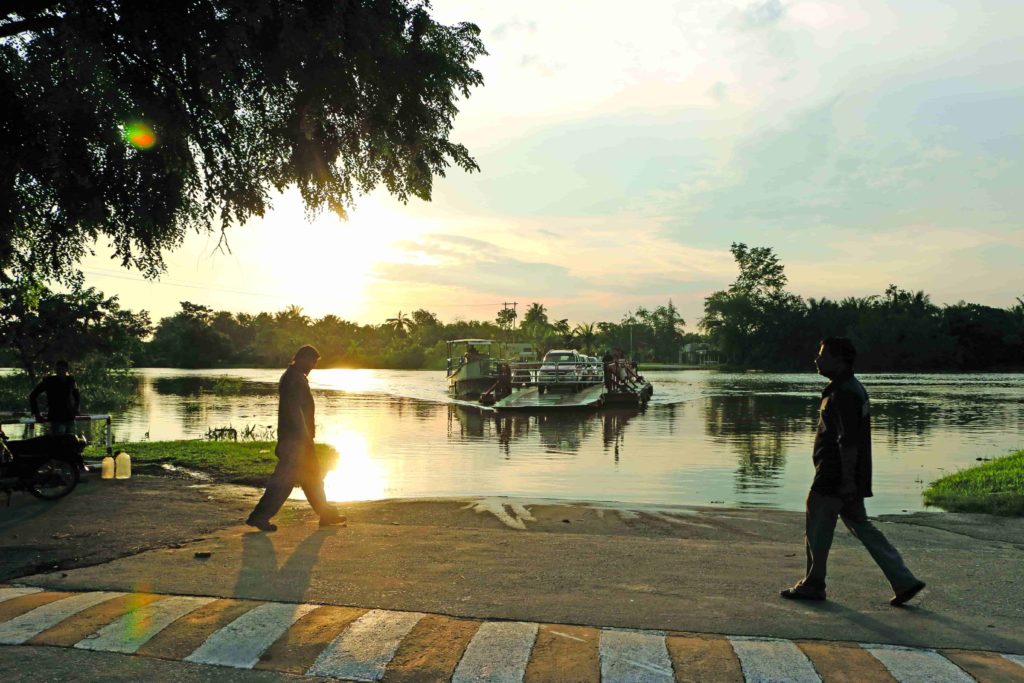 Training and Development
In UP our human capital is indispensable and our approach is "Reach, Teach" as well as "Reach and Remind'. Training schedules are prepared for our employees annually in the respective Estates and other Departments to ensure that the various trainings are being carried out on a regular basis throughout the year.
This is monitored and verified internally by the HRSS team and also through external auditors during MSPO/ISPO/RSPO annual audits. As for Staff and Executive levels, training sessions are generally conducted on a group basis.
These trainings cover Occupational Safety & Health, Human Rights, Best Agriculture & Management Practices and Industrial Laws and others. With 85% of our workforce being guest workers and with 20% annual turnover it is imperative that on the job trainings and re-trainings are constantly conducted. The scope further widens for certain types of categories, for instance, fire drills are being held periodically as per annual training programmes with the participation of neighbouring communities.
An employee who knows that he needs to wear his Personal Protective Equipment (PPE) during his operation at the site without being monitored/presence of his superiors is what internalizing the awareness altogether. Nevertheless, the training sessions need to be constantly carried out as human nature also tends to take things for granted.
The competence and skills of the Group's employees are the main contributors to Operational Success. This, undoubtedly, also helps them to enhance their capabilities and build capacity. Life-long learning, through training programme, conferences and seminars which are relevant to the Group's businesses are identified on an ongoing needs basis and the Company allocates a dedicated training budget to support the continuous development of our employees.
The training's effectiveness transpires in the awareness of our employees during unannounced internal audits and performance monitoring.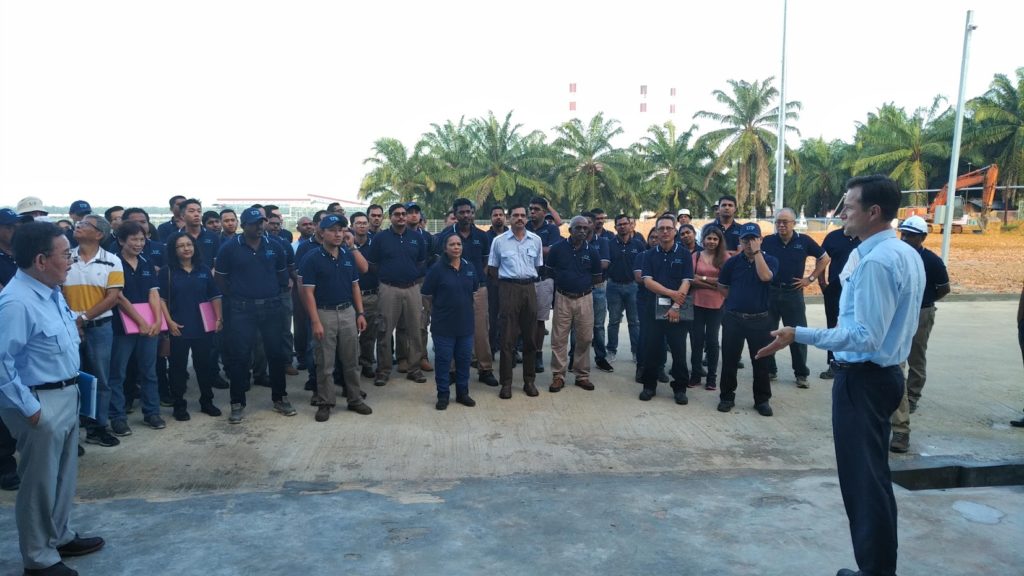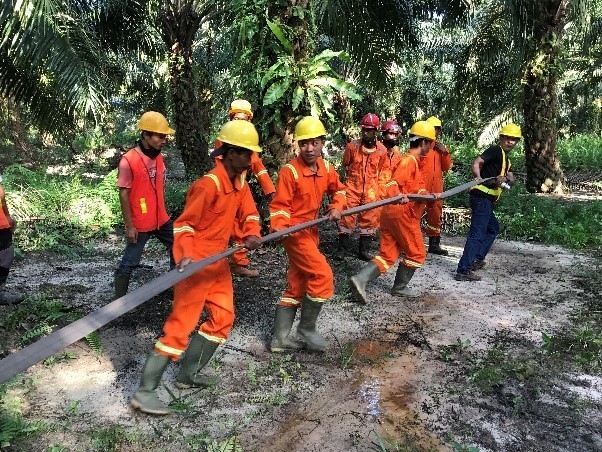 Occupational Safety and Health
We are committed to secure the safety and health of all our employees at work and strive to maintain a safe and healthy working environment for our employees, customers and public.
We value our workplace safety and health as being of paramount importance for all our employees and our respective Managers/Heads of Departments are responsible in implementing our Occupational Safety and Health Policy.
Estate Group Hospitals
The Company operates two well-equipped estate group hospitals in Malaysia and a modern Health Care Centre in Indonesia with trained resident Hospital Assistants supervised by Medical Doctors. Regular inspections of the employees' housing are made by the Health Care Team to ensure that sanitation, health and drainage standards are maintained according to the Company's policies.
Human Resources, Sustainability and Safety (HRSS) Department
The HRSS Department is responsible for formulating and developing policies and procedures which aligned with objectives and core values of the Group in respect to managing people, workplace culture and the environment.
The key HR functions include recruitment, selection, training, succession planning, welfare and safety.
Besides managing HR, the Department is responsible for driving the sustainability agenda of the Group, which includes ensuring that the Group conducts its business in a responsible manner that adheres to global standards and meets stakeholders' expectations.
The team also engages in strategic partnerships to strengthen the sustainability practices of the Group.
The Company's Safety and Health Officer makes periodic workplace inspections.  Safety Committee meetings are held in accordance with Department of Safety & Health (DOSH) regulations.
Safety operating procedures and system checks for all processes and equipment are in place and product quality standards are stringently maintained in a responsible manner.
Newly established Safety Division
An additional 3 full time safety officers have been recruited to the Safety Division now totalling 6 officers. Going forward the Safety Division will on a quarterly basis be requested to brief the Company's Executive Committee Members on the progress made as well as shortcomings that have been encountered, so these can be addressed affirmatively. A higher degree of vigilance has now started with a more systematic and disciplined follow up to areas identified to have weaknesses. This will be galvanised through training programmes, "Reach and Teach" and "Reach and Remind" sessions combined with impromptu safety audits in our mills, estates and refineries and HIRARC programmes across the UP Group so to better prevent and minimise the risks of accidents taking place. Our common goal on safety must be "one accident is one too many".
Chemical Health Risks Assessment (CHRA) 
CHRA and Medical Surveillance programmes are regularly carried out for all employees engaged in handling pesticide and other chemicals. In this context, training programmes in the use of personal protective equipment for workers exposed to hazardous compounds are regularly conducted and have been a vital part of our operations for many years.
Audiometric tests and fire drills are also conducted on a regular basis. These are kept up to the mark by the periodic workplace inspections carried out by the Company's Safety and Health Officer. CHRA renewals are conducted every five years and we are on schedule.
Hazard Identification, Risk Assessment and Risk Control (HIRARC)
In recent years, HIRARC has become fundamental to the planning, management and the operation of a business as a basic risk management practice. In line with our approach of preventive measures as a way of providing safe workplaces, we have conducted HIRARC on all our operations. With HIRARC, we were able to identify hazards, analyse and assess their associated risks and then apply suitable control measures. We are pleased to report further positive changes in our working environment with the introduction of HIRARC.
Every three years or whenever there are changes in the process or activities the HIRARC shall be reviewed. The records shall be maintained for at least three years (in some cases legislative requirement will determine the minimum time to retain records).
Fatal Accident Rate (FAR) 
Fatal Accident Rate calculation is as per the below formula (Malaysian OSH Act 1994 JKKP8)
Fatality Rate @
Fatal Accident Rate (FAR)=
No. of fatalities x 1000
Annual average of No. employees
Our aim is to avoid all incidents that put our employees at risk and to achieve zero fatalities. Every fatality is followed by a thorough review of the cause and action undertaken to eliminate the factors involved. All reviews have been reinforced with continued efforts in the training and retraining on the use of appropriate protective equipment in order to minimise risks.  
Every tragic accident is formally investigated and the Group ensures that the necessary bereavement arrangements are handled compassionately. Compensation under the SOCSO scheme will be provided to the bereaved family.
During 2022, we are pleased to inform that there were no occupational related fatal accident within our Malaysian operations.
The Group is determined to continue to mitigate all safety risks through robust safety programmes and preventive intervention. Our Group will further improve and continue its regular in-house training programmes combined with impromptu safety audits in our mills, estates and refineries through our "Reach and Teach" and "Reach and Remind" initiatives. In line with our approach of preventive measures as a way of providing safe workplaces, we continuously conduct HIRARC on all our operations to raise the level of awareness on safety. The Company has recently established a dedicated Safety Division under the Human Resources, Sustainability and Safety (HRSS) Department to strengthen its commitment. As mentioned earlier, two additional safety officers and one safety supervisor have been recruited and we are in the midst of recruiting one more safety officer. Our common goal on safety must be "one accident is one too many".

Lost Time Injury Frequency Rate (LTIFR) 
LTIFR refers to Lost Time Injury Frequency Rate, the number of lost time injuries occurring in the workplace per 1 million man-hours worked. From the table below (year 2021) shows that 5.02 lost time injuries occurred on our jobsite every 1 million man-hours worked.
Lost Time Injury Frequency Rate calculation is as per the below formula (Malaysian OSH Act 1994 JKKP8)
Frequency Rate@    
Lost Time Injury Frequency Rates (LTIFR)=
No. of accidents x 1,000,000
Total man-hours worked
The leading cause of accidents in 2022 involved harvesting operations accounting for about 35% (injury from thorn pricks, debris falling into eyes during harvesting and pruning, injury from stalk cutting and buffalo related accidents) followed by commuting accidents, slips and fall cases and accidents related to locomotives/cages.

*The difference of LTIFR between our Malaysian and Indonesian operations is due to 8 working hours per day for Malaysia while 7 working hours per day in Indonesia. In addition to that, the OSHA of Indonesia stipulates that any accidents regardless the manday lost shall be reported to JAMSOSTEK whereas OSHA of Malaysia stipulates that any accidents above 4 manday lost shall be reported to DOSH/JKKP and SOCSO.
The statistic on high incidence or high risk of diseases related to their occupation in 2022 is shown below:
| | |
| --- | --- |
| Workers with high incidences of diseases | Workers with high risk of diseases |
| Nil | Nil |