History and Milestones at United Plantations
The era of discovery in the late 19th century brought Western Europe face-to-face with the ancient cultures of the world. Perhaps it is a legacy of those events, strengthened by an inherent urge of much greater antiquity, that moved men of talent and initiative to seek partnerships and opportunity amidst the wonders of the East. As a Danish company founded in the early colonial Malaya in 1906, United Plantations dared to do things differently. Explore our story, one of struggles, courage, resilience, survival and development all interwoven to uphold our philosophy of being Second to None.
During the year 1885, the founder of United Plantations, Mr. Aage Westenholz, left Denmark for the Kingdom of Siam upon graduating as a civil engineer. He was appointed as the first director of the Siam Tramway Company in 1887, after playing an instrumental role towards its founding, not least supported by King Chulalongkorn who played a significant role in many of Westenholz´ Siamese ventures. In 1891, Mr. Westenholz travelled to America to study electric tramways, and upon his return to Siam he helped electrify the tramway carts in Bangkok, which were initially pulled by ponies. In 1893, Westenholz enlisted in the Siamese navy to fight a French naval attack on Bangkok. His bravery, skill and fluency in the Thai language soon got him promoted to Captain. Once the French naval threat was at an end, Westenholz returned to his earlier work on the city's newly electrified tramway and in 1895, he joined the Siam Land, Canals and Irrigation Company.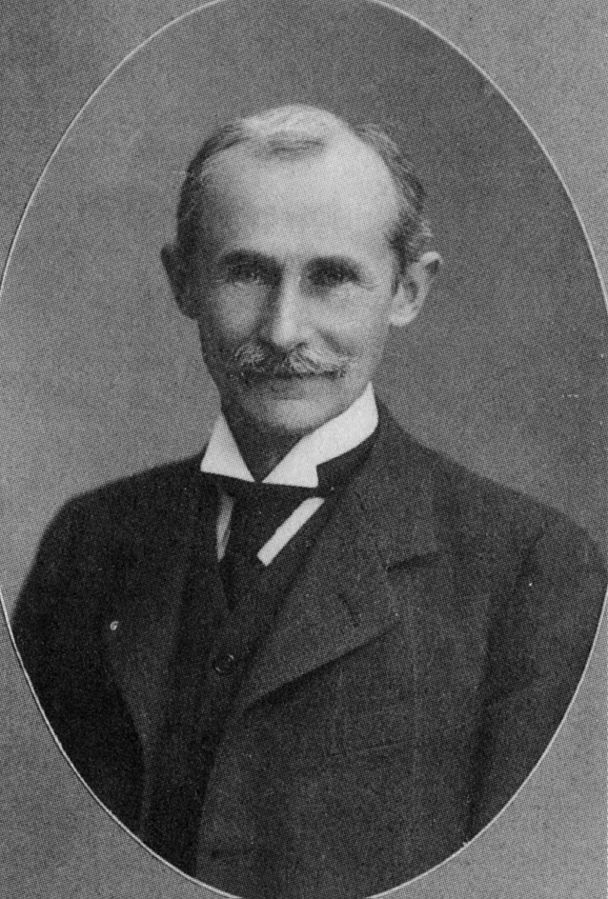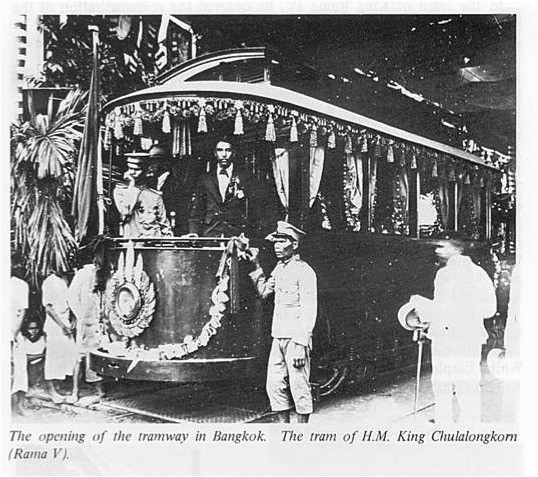 In 1898, Westenholz accepted a post as manager of a new concern, The Siam Electricity Company, which was to generate and supply electricity to Bangkok. His earlier experience with tramways helped him to manage the concern with great efficiency and in 1903, he was appointed the Chairman of the company. Westenholz's time in Bangkok had made him a wealthy man and in 1906, he was actively promoting new business ventures of his own. One of these was an investment into agriculture in Malaya, which was the beginning of what would become United Plantations.
1906

Around the turn of the century, the rubber industry was in its infancy and interest in rubber planting in Malaya was growing. Based on recommendations by an agriculturist, Mr Westenholz decided to diversify his investments into agriculture in Malaya and pioneered the Danish initiative to plant rubber on the banks of the Perak River. Here he founded the Jendarata Rubber Company in 1906 with a land concession of 1860 acres. The company, in which he was a substantial shareholder, was essentially an Eastern spin-off venture from Siam Electricity with an unknown contribution from private Bangkok investors and from the promoters' families back in Denmark. Siam Electricity promoted the Jendarata venture itself, 'on the principle that this company should avoid investing in concerns off which the cream has been taken by other promoters (leaving only "skimmed milk")'.


1907

The first 630 acres were planted with rubber at Jendarata Estate.


1911

Mr. Westenholz retired in 1911 and was succeeded by his brother in-law, Commander William Lennart Grut, who likewise elected to spend his working life in the East in preference to a naval career in Baltic waters.

Rubber tapping started at Jendarata Estate with a production of 33,000 lbs of saleable rubber.

1912

In 1912, the company paid its maiden dividend of 10% to its shareholders.

Due to volatile rubber prices, Mr Westenholz decided to diversify into planting of coconuts with a fresh land concession of 494 acres at Jendarata Estate.

1913-1915

During the years 1913 – 1915, Westenholz acquired additional land near to Jendarata Estate, namely The Corner Coconut Company, Rajah Una, Erik Estate and Westenholz Brothers Estate on the Selangor Bank of the Bernam River, all of which were planted with coconut.

---

Westenholz also invested in land outside of Malaya. In 1913, he founded and became Chairman of a Danish limited company, The Karen Coffee Company, and together with his sister, Ingeborg Dinesen, he financed the beginning of his niece's, Karen Blixen's, Kenyan coffee adventure. Before moving to Africa, the intention was for Karen Blixen and her fiance, Bror Blixen, to move to Malaya and be a part of The Jendarata Rubber Company. However, based on a recommendation from another uncle, Mr Mogens Frijs, the Blixens chose to pursue a life in Africa. Karen Blixen later became a world-renowned author, best known for her novel,

Out Of Africa

.

1916

Construction of the beautiful Sri Maha Mariamman temple was completed. With its intricate and inspiring Roman architecture, the temple is still used actively and has provided a magnificent place of worship for more than a century for the Hindu community at Jendarata Estate.

1917

The growing Jendarata Rubber Company, Corner, Raja Una and Westenholz Brothers Coconut Estates were merged to form United Plantations Limited in 1917. The Jendarata Company thereby ceases to exist and is superseded by United Plantations Limited from 1918 as per the picture.

1918

Initial attempts into a new crop took place with eight hectares of oil palm planted at Sungei Bernam Estate.

1920-1922

Rubber prices slumped with great losses to the company. Only with the fortunate help from Commander Grut and his Bangkok friends they managed to raise Straits $100,000 thereby saving the company from bankruptcy.

1926-1927

United Plantations' main diversification into oil palm started in 1926 when Commander Grut met a Dutch planter, Jaan Bloeminck, while on a steamer from Bangkok to Singapore. Bloeminck, who was involved with oil palm in Sumatra, inspired Grut to visit the Indonesian estates and convinced him of the commercial potential of the crop.

After his Sumatran visit, Commander Grut, together with some Danish soil scientists, ventured up the Bernam River searching for land which would be flat, fertile and available for oil palm cultivation. Eventually the ideal site was found, and Commander Grut established the company Bernam Oil Palms Ltd (B.O.P.) with a share capital of £274,000, which started development of the Ulu Bernam Estate. The company was amongst the first to venture into larger scale oil palm cultivation in Malaysia.

The first oil palm plantings were initiated at Ulu Bernam Estate in 1927, mainly from seeds imported from Sumatra and partly from Jendarata seeds. By 1930 B.O.P. had 6,058 acres of land cultivated with oil palm.

The company embarked on a diversification path and acquired Kuala Bernam Estate, a coconut property in Bagan Datoh measuring 2,066 acres.

1928

The first hospital at United Plantations was founded on Jendarata Estate, catering for the needs of employees and the local community.

---

Based on Westenholz´s experience in Bangkok with the establishment of the Siamese tramway system, a narrowgauge light railway system was being established in order to ease future transportation of Fresh Fruit Bunches to the oil palm mill from the various estates. This railway system is still in use today and as of 2020, UP has 635 KM´s of railway lines on the estates facilitating crop transport from the fields to the Palm Oil Mills.

1930

UP's first jungle sanctuary, the Grut Sanctuary, was founded.

1,931 acres of oil palms were planted at Jendarata Estate during 1930-31.

1932

United Plantations Ltd. was listed on the Copenhagen Stock Exchange on the 28th of February 1932.

The Bernam Palm Oil Factory was constructed and commissioned in 1932 where the first batch of Fresh Fruit Bunches, delivered by the light railway system, was processed.

1934

The Jendarata Palm Oil Mill was commissioned in 1934 by Chief Engineer, Mr. Axel Lindquist, who also invented a hydraulic screw press for lower wastage and a better extraction rate of oil from Fresh Fruit Bunches. Mr. Lindquist, besides being a stalwart Manager and Engineer, was also a skilled crocodile hunter.

1935

The founder of United Plantations, Mr Aage Westeholz, a man of distinctive personality and deeply patriotic, whose business abroad brought respect to Danish initiative and skill, passed away on 23rd December 1935 at Magleaas, Hoesterkoeb, Denmark.

Commander William Lennart Grut was appointed Chairman of the company.

1939

Tea plantations were established at Ulu Bernam Estate. The tea was later packaged and sold on a commercial scale under the brand name Horn Bill Tea.

The Second World War broke out in September 1939.

1940-45

Germany invaded Denmark on the 9th of April 1940. All Danish registered shares in United Plantations Limited were vested in the "Custodian of Enemy Property, F.M.S."

The war devastated the palm oil trade and most of the European managers fled United Plantations to escape capture. Loyal workers stayed on and looked after the factories and the estates during the Japanese Occupation from 1942-45. The Danes were thus able to return in 1945 to estates that had been neglected but not destroyed.

A new generation of managers set to work restoring the company, led by Commander Grut's sons, Olof and Rolf Grut as well as Engineer Axel Lindquist and supported by General Manager, Mr. Heilmann who had returned after the war.

1946

The factory at Ulu Bernam was rapidly overhauled and began palm oil production again in March 1946 much to the determination and technical skills of Mr. Axel Lindquist.

The companies were reorganized with one common General Manager and common Company Secretary for United Plantations Ltd and Bernam Oil Palms Ltd. William Olaf Grut, son of Commander Grut, takes over the post as General Manager from Mr. Heilmann. He was assisted by Mr. Benny Olsen, the first joint secretary of the two companies, who ran their central office at Jendarata.

All Danish registered shares in United Plantations Limited were divested from the "Custodian of Enemy Property, F.M.S." on the 14th of December 1946.

A Victory Bonus equal to one month's salary was paid to Asiatic Staff.

1948

Start of the Malayan Emergency. UP managers were given hand weapons to defend themselves against the Communists, who mounted a campaign of arson, tree-slashing and maschine-wrecking on European owned estates, which escalated swiftly into a campaign of death.

1949

Commander W. L. Grut, a dynamic and fearless leader, who introduced large scale commercial oil palm cultivation in UP, passed away.

Mr Niels Benzon became the Chairman of United Plantations Ltd.

1950

150 acres of pineapple were planted on an experimental basis at Jendarata Estate.

The political risk and uncertainty during the Malayan Emergency made the Copenhagen Directors plan for fresh investments outside Malaya. Mr Heilmann together with Mr Ingemann, went to South Africa to explore opportunities for expansion. This led to the establishment of United Plantations South Africa Ltd. (UPSA) in 1950 as a proprietary company, going public in 1957. The parent companies, UP and BOP, had invested GBP600,000 in its shares, appointing Mr. Benzon as Chairman and Mr. Heilmann as Managing Director in 1951.

1951

A young Børge Bek-Nielsen (second from left) was employed by Bernam Oil Palms Ltd. as an Assistant Engineer, at the height of the Emergency. Bek- Nielsen was posted at the Ulu Bernam Oil Mill, which is 60 kilometres up the Bernam River, totally surrounded by jungle. Security protection was provided by British and Malayan army personnel.

1952

R&D experimental work, especially with oil palm planting materials, started in collaboration with the Dept. Of Agriculture Malaya. This included the exchange and evaluation of oil palm planting materials.

Penang Palm Oil Bulking installation was completed at Penang Wharf and a motor vessel for transporting oil and other produce via the Bernam river was commissioned.

1953

At Kuala Bernam Estate, cocoa was planted underneath the tall coconut palms as a means to diversify and to optimise soil use.

Jendarata Estate was phasing out rubber with a gradual replanting program of oil palm.

1957

Malaya got its sovereignty from the British Government and Merdeka (independence) was declared on 31 August 1957.

Every year, UP's school children celebrate Merdeka with a joyful parade around the estates.

1961

In February of 1961, the UP in-house tanker, MS Ulu Bernam was launched by Niels Benzon at Kure Shipyard, and by the end of April it was carrying regular shipments of palm oil to Penang from Ulu Bernam and Jendarata.

1962

The UP Research Department (UPRD) was officially established in 1962 at Jendarata Estate.

1963

William Oluf Grut was appointed Chairman of United Plantations Ltd.

The Malaysian federation was established on 16th September 1963.

1964

The New Head Office at Jendarata was officially opened by the Sultan and Raja Muda of Perak in 1964.

Mr. Ho Dua Tiam started his career with UP in 1964 as a Cadet Planter.

1966

United Plantations Ltd. and Bernam Oil Palms Ltd. were amalgamated into United Plantations Berhad.

Alpha Bernam Estate of 1,553 acres was acquired, bringing UP's landbank to a total of 28,176 acres.

1967

United Plantations' 50th Anniversary Day on 19th December 1967. All daily paid workers were given a holiday, mutton curries for 9,000 people, and 45 workers received $100 in cash for their 50 years of loyal service.

---

1967 was also the year that UP established its senior citizen home, The Old Folks Home, providing meals, medical care and cash allowance to our retired workers, whose families might not be able to take care of them. Officially opened by the Minister of Labour, YBhg Tan Sri V. Manikavasagam on 17 March 1967 on Jendarata Estate, the Old Folks Home is still the only one of its kind in the oil palm industry.

1968

The novel "cocoa under coconut" combination was seen to have succeeded in Kuala Bernam Estate and was also extended to Sungei Bernam Estate

Experiment with soya beans and plantings were carried out at Sungei Bernam Estate

1970

On 12 June, the Chairman of UP, Mr. Oluf Grut, made a momentous decision by transferring the Executive powers from Denmark to Malaysia thereby asserting a stronger control of the operation on the plantations.

1971

Unitata Refinery incorporated as a 50/50 joint venture with the Tata Group of India and construction of the Refinery started. This Danish-Malaysian and Indian connection set the stage to embark on the next innovative phase in the company's history; refining.

Bernam Advisory Services Sdn. Bhd (BAS) was established as an Engineering Consultancy, spearheaded by Mr. Bek-Nielsen with the assistance of Mr. Axel Lindquist. BAS managed to construct 23 palm oil mills around Malaysia.

---

William Oluf grout took the decision to phase out the remaining rubber (1,295 acres) and the tea production due to labor shortage and indifferent market outlook.

Jendarata Estate acquired an additional 2,400 acres of land, bringing UP's total landbank to 32,128 acres.

The storage facilities at Penang Wharf had no scope for further expansion on the existing site, hence the construction of a new bulking installation began in 1971 at the Butterworth wharves on the mainland with the establishment of the Butterworth Bulking Installation Sdn. Bhd.

1972-1975

UP acquired 3,800 acres of land, which is now Changkat Mentri Estate, resulting in a total landbank of 35,928 acres.

In 1973 the new subsidiary, the Butterworth Bulking Installation Sdn. Bhd started business operations.

Acquisition of Darly Estate, next to Jendarata Estate, a plantation measuring 708 acres.

2,517 acres of semi-developed land in Seri Pelangi, an estate on the Teluk Intan-Bidor road, was acquired, increasing the total acreage to 39,153 acres.

---

Mr. Loh Hang Pai started his career in UP as an Assistant Manager on 1st January 1973.

The Unitata Refinery was commissioned in 1974.

Palm Oil Pool disbanded and was replaced with MPOPA, from which UP withdrew due to disagreement in marketing strategy.

In 1975, the Malayan-dwarf and West African-tall Hybrid (MAWA) coconut were developed by the company's Research Centre in collaboration with IRHO in Paris.

1976

The Unitata Refinery Complex was officially inaugurated by the Duli Maha Mulia Paduka Seri Sultan Perak, Sultan Idris Iskandar Al-Mutawakkil Alallahi Shah Ibni Almarhum Sultan Iskandar Shah Kassasullah.

1977

Seri Pelangi Oil Mill began full operation with a capacity of 30 tons FFB per hour.

1978

Mr. William Oluf Grut retired as Chairman and has been quoted saying "The warning heeded by all good navigators is that, when in doubt or visibility is poor, one must slow down".

Mr. Børge Bek-Nielsen (second from left) then assumed the combined roles of Senior Executive Director and Chairman of United Plantations Berhad.

1979

Chief Engineer, Mr. Hans Kristian Jorgensen, who joined the engineering staff at Ulu Bernam in 1963, developed aA decanter drier effluent treatment and fertilizer plant, was developed, effectively reducing the effluent load on the environment. by Mr. Hans Kristian Jorgensen. Mr Jorgensen, who joined the engineering staff at Ulu Bernam in 1963 and who rose to become an engineer in 1978.

Research projects on oil palm cultivation in deep peat soil commenced.

1980

Mr. William Oluf Grut passed away on 19 October. Mr Oluf Grut had been the visionary and the driving force in the establishment of an independent Research Station and instrumental in supporting the establishment of Unitata Berhad and was Chairman of United Plantations from 1963 to 1978.

1981

In a joint venture with International Plantations & Finance (IPF), UP invested in a block of 30,000 acres (Gordon Downs) in Central Queensland, Australia for an agro-based development.

---

UP also in the same year acquired an interest in an associated company, Anglia OIls, an edible oil refinery based in Hull, UK.

1982-1984

Under Malaysia's New Economic Policy, one-third of United Plantations' shares were sold by Danish interests to a Malaysian partly state-owned company, Food Industries of Malaysia (Kumpulan FIMA). Dato'Børge Bek-Nielsen handed over the Chairmanship of UPB to FIMA's Executive Director, Tan Sri Dato' Haji Basir Bin Ismail, and a new Board of UP was established. Danish shareholders kept 25% of the Company, and Bek-Nielsen continued as Senior Executive Director of UP in close collaboration with Basir.

Through Basir´s connections and influence, 30,000 acres of land was acquired adjacent to Ulu Bernam Estate.

---

Bernam Bakery was established in 1982 by Dato´ Bek-Nielsen and Master Baker Mr. Robert Pedersen.

Mr. K.M.S. Stimpson (Planting Director), Mr. E. Dissing Pedersen (Senior Estate Manager) and Mr. H.K.Jorgensen (Technical Director), all of whom made substantial contributions to the development of the company, retired.

Mr. Peter Cowling was recruited from Harrisons and took charge of field operations from 1984-1994.

UP's investment in the refinery, Anglia Oils, was sold to Aarhus Olie (now AAK).

1985-1986

In December of 1985, the House of Tata exited its investment in Unitata by exchanging its 50 per cent stake into UP shares, whereby Unitata became a 100% subsidiary of United Plantations Bhd.

Unitata diversified into the production of cocoa butter substitutes (CEBES) during 1986. The Refinery was the first company in Malaysia to produce CEBES, in collaboration with Aarhus Oliefabrik A/S, Denmark.

1987

UP´s research department ventured into Cloning with special emphasis on Banana and Oil Palm and were honoured by HRH The Sultan of Perak attending the opening ceremony.

In 1987 Unitata and Aarhus Olie (AAK) entered into a supply agreement of cocoa butter substitutes (CEBES) and other fractions used in the production of chocolate and other confectionery as well as coffee-whiteners. This collaboration is of 2020 still on-going and has been expanded significantly since.

1989

The Ulu Basir Housing complex was finalised and Ulu Basir Palm Oil Mill was commissioned with a capacity of 100 tons FFB/hr.

Dato' Seri B. Bek- Nielsen joined Dato' Seri Lim Keng Yaik, Minister for Primary Industries supported by Professor Tan Sri Datuk Dr. Augustine Ong, then the Director General of PORIM, on tour in America to speak in defence of the intensive media campaign against Palm Oil in which the American Soybean Association conceded defeat in July 1989.

---

Unitata became the first producer of Nutrolein Golden Palm Oil, a wholesome edible oil rich in Carotenoids and Vitamin E, after several years of research.

The growing disinterest of the local workforce to reside and work in the plantations gave rise to Malaysia to change its policy and permit entry of guest workers from foreign countries.

1990

Mr. Axel Lindquist, the talented engineer and crocodile hunter, passed away on the 19 February and his ashes were buried at Margrethe Hill, Ulu Bernam during a ceremony in the Petra-Andrea Church, which had been built in only 10 weeks by his close friend and mentee, Dato Seri Bek-Nielsen. Mr. Linquist´s wish was to remain close to the place and the people, whom he had lived and worked with so closely for a great part of his life.

A large expansion on our upriver estates totalling 28,000 acres was completed. The substantial development manifested itself in rapidly increasing production of CPO.

1991-1995

In 1991, the Bek-Nielsen controlled Danish group, Aarhus Oliefabrik (now AarhusKarlshamn AB), a leader in the global specialty fat complex, acquired Kumpulan Fima's and Kuwait Investment´s controlling stake in United Plantations and emerged as the major shareholder, thus deepening the ties between Denmark and Malaysia.

The UP Board decided to take up a 51% interest jointly with Aarhus Oliefabrik A/S in Santa Lucia Refinery Complex in Mexico. However, in 1995 a substantial investment in the Santa Lucia oil refinery, which UP didn´t participate in, diluted UP´s investment in Santa Lucia to below 10% interest.

---

The quality of UP´s clonal bananas had become well recognized and especially our INTAN bananas were popular resulting in 500 acres being planted.

Gradual reduction of the cocoa growing areas replaced with high yielding MAWA coconuts.

A further 1,000 acres of palm oil plantations were acquired adjacent to Seri Pelangi Estate.

1996

Tan Sri Dato' Seri Børge Bek-Nielsen was awarded the most prestigious Malaysian civilian title of Tan Sri in recognition of his contribution to the Malaysian palm oil industry and his outstanding professional career in United Plantations.

1997-2001

A severe El-Nino (drought) resulted in palm oil production in Malaysia and Indonesia dropping, significantly boosting prices.

The Asian Financial crisis of 1997-1998 was a severe blow to the Malaysian Economy not least resulting in the Malaysian Ringgit weakening significantly. This resulted in an appreciation of CPO prices.

New CEBES, Soap and Palm OIl Fractionation Plants were commissioned at Unitata Refinery.

---

The Colombian President and First Lady visited UP

Substantial progress was made in the cloning of the Elite Tenera and Oliefera Guineesis (OG) Hybrids at the UP Research Department. 220 clones were planted over 341 hectares with promising results.

In 2001, a palm oil production glut materialised in Malaysia and Indonesia dragging prices down to RM 675/MT.

2002

Tan Sri Datuk Dr. Johari Bin Mat was appointed Chairman of the Board of Directors upon the retirement of Tan Sri Dato' Seri Haji Basir bin Ismail in March.

Mr. Carl Bek- Nielsen was appointed Vice Chairman of the Company in March and Mr. Martin Bek- Nielsen was appointed as Executive Director, Finance & Marketing after starting their professional career in 1997 and 1999 respectively.

2003

Acquisition of United International Enterprises (M) Bhd, 10,522 hectares of plantation, on 25th March 2003, resulting in UP's land bank reaching approx. 38,041 hectares. In 2002 the official inauguration of UIEM took place honored by the presence of the Danish Royal family.

Our formal journey towards being recognized as a certified producer of sustainable palm oil commenced in September 2003 when we were audited by ProForest and became the world's first audited producer and processor of sustainably produced palm oil in accordance with the Swiss supermarket chain, Migros' principles and criteria on sustainable palm oil.

---

Tan Sri Dato' B. Bek- Nielsen relinquished his position as Senior Executive Director on 21 June, a position he had held for 23 years. He was thereafter appointed Advisor of the Company until his demise.

Mr. Ho Dua Tiam, who had started his career as a cadet planter in 1964, succeeded Tan Sri B. Bek-Nielsen as Senior Executive Director.

The UP Saga book by Susan Martin was published; a captivating story of the first hundred years of UP's history.

2004

Socfin's Lima Blas Estate was successfully acquired by UP, bringing the company's total land bank to 40,874 hectares, thereby becoming one of the key medium size producers in the Malaysian palm oil industry.

UP was one of the initial palm oil plantation signatories to the RSPO in 2004.

2005

Tan Sri Dato´ Seri B. Bek- Nielsen, known to many as "Bapa UP", a disciplinarian and a driving force behind many innovations in UP, passed away on the 23rd of September 2005 after serving UP in various capacities for more than 54 years.

The investment in United Plantations Australia was sold.

2006

United Plantations celebrated its 100-years anniversary with a big event at Jendarata Estate, attended by HRH the late Sultan Azlan Shah of Perak as well as HRH, Princess Benedicte of Denmark. A 100-years celebration booklet was published in connection with the anniversary. View the booklet here

2006-2007

UP announced the acquisition of two Indonesian plantation companies on 25 April 2006: Surya Sawit Sejati and PT. Mirza Pratama Putra, representing 30,000 hectares of land in Indonesia. The PT. Mirza Pratama Putra acquisition was later called off.

On 27 April 2007, UP announced that it had entered into a new Conditional Master Agreement with the shareholders of PT Surya Sawit Sejati and the existing shareholders of PT Sawit Seberang Seberang, resulting in the Group having access to approximately 40,000 hectares of plantation land in Indonesia.

---

The Group took the decision to moderate expansion in Indonesia and focus on completing and consolidating its first phase development, representing around 10,000 hectares of planted oil palm and 7000 hectares of permanent conservation areas. As a result, UP´s area in Indonesia reduced to 18,850 Ha.

---

In 2006, UP was the first plantation company in Malaysia to install a Biogas Plant and a Biomass Boiler as a step in the company's commitment to renewable energy and greenhouse gas reduction. The projects were certified as Clean Development Mechanisms under the Kyoto Protocol, generating several thousands of certified emission reductions (CERs) per year which were sold to the Danish Ministry of Climate & Energy.

2008

United Plantations was awarded the world's first Certified Sustainable Palm Oil Producer by the Round Table on Sustainable Palm Oil, RSPO, on 26th August 2008.

---

The Kingham-Cooper Tree Reserve was established by Mr. Geoffrey Cooper, Estate Manager UIE, and Malaysia's tree guru, Mr. Kingham, at our UIE-estate, covering an area of 7.50 Ha. surrounding the Lagoon, which supplies the UIE palm oil mill with processing water. From a bare beginning in 2008, the area in 2020 resembles a thick natural jungle with over 250 diverse tree species and 12,000 indeginous trees alone.


2010

UP and Copenhagen Zoo entered a Memorandum of Understanding by which Copenhagen Zoo assists The UP Biodiversity Team with environmental management at our Indonesian estates on PTSSS, where 30% of the land bank has been set aside for conservation purposes.

Unitata commissioned its new and modern Palm Kernel Oil fractionation plant.

PTSSS Palm Oil mill was commissioned in 2010.

2011

The PTSSS Palm Oil Mill was officially inaugurated on the 3rd of September 2011 by HRH Princess Benedicte of Denmark.

2012

On 1st August, United Plantations Berhad and Oleon NV announced a 50:50 joint venture to produce palm oil based food emulsifiers through the company UniOleon Sdn. Bhd. The JV ended in October 2015 after mutual agreement.

2013-2014

Mr. Ho Dua Tiam relinquished his position as Senior Executive Director after approximately 10 years in the role and was thereafter appointed as Special Advisor of UP from 1 January 2013 until his retirement on 31 December 2018.

Dato´ Carl Bek-Nielsen was appointed Chief Executive Director (CED) of United Plantations Berhad on 1 January 2013.

At the EGM convened on 12 November, the shareholders approved the delisting of UP shares from Nasdaq OMX Copenhagen A/S. On 30 December, all UP shares traded on Nasdaq OMX Copenhagen since 1932 were delisted and migrated to the Main Market of Bursa Malaysia.

2017-2018

The Optimill, a super modern and efficient palm oil mill, was established in Ulu Bernam and the old palm oil mill, established in 1932, was decommissioned.

On 29 November 2017, United Plantations Berhad and FujiOil announced that they had agreed to form a 50:50 joint venture, through the company UniFuji Sdn. Bhd., to further strengthen their business collaboration. During 2018, this JV materialised into an ultra-modern and efficient integrated mill and refinery setup in the Ulu Bernam Area of Lower Perak for the production of value added palm fractions for the speciality fats and chocolate industry based on Certified Sustainable palm oil traceable to UP's plantations.

Since 2018, all of United Plantations' Palm Oil Mills are equipped with Biogas Plants, and collectively contribute to reducing UP's CO2 emissions by 70% and CH4 by 80%

In September 2018 UP announced the intention to Acquire Pinehill Plantations Estates (3,642 Ha) in Malaysia. With the acquisition, UP's total planted hectarage reached app. 51,000 Ha.

2019

The Optimill and UniFuji palm oil mill and refinery complex is the largest engineering project in UP´s history. The Palm Oil Mill and Refinery were officially inaugurated on the 17th of January by our gracious guest of honor, His Majesty Sultan Nazrin Muizzuddin Shah, Deputy Yang Di Pertuan Agung, and Duli Yang Maha Mulia Raja Permaisuri Perak Darul Ridzuan Tuanku Zara Salim.

---

On the 17th of August 2019, UP officially took over the management of Pinehill Estates' 3,642 Hectares and have since changed the name to Tanarata Estate. In 2019 an extensive replanting program was initiated.

The New Palm Oil Fractionation plant was commissioned at Unitata

2020

Unitata officially inaugurated the new Multi stock Deodorizer(MSD 3).

2021

On 1st November 2021, UP disposed of its interest in a wholly-owned subsidiary, Butterworth Bulking Installation Sdn Bhd which over the years had lost its strategic importance due to changes in the direction of the Group's downstream activities with export shipments shifted from the North port to the Central/South ports.